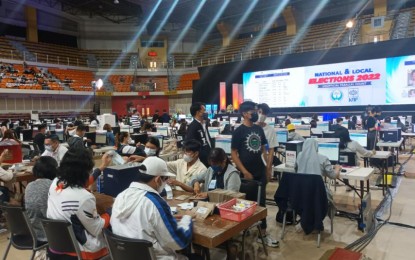 MANILA – Outgoing Vice President Leni Robredo acknowledged the service of the volunteers of the Parish Pastoral Council for Responsible Voting (PPCRV) in the last elections.
In a report by Church-run Radio Veritas on Tuesday, Robredo, in a video message, said the volunteers' efforts played a vital role in ensuring honest and orderly polls.
"To the PPCRV and to the many volunteers and volunteer groups who gave their time and effort in conducting the unofficial parallel count, many, many thanks to all of you. I know you are aware that many of our compatriots are still worried about the holding of the last election. I am sure they are somehow more reassured because they know that you are there as guardians of our vote," she added.
She also recognized the efforts of the volunteers to protect the people's right to choose the new leaders of the government.
"I salute you for choosing to serve as part of the mechanism that will promote and protect our right to choose a leader. Your willingness to stay awake and work hard is invaluable even if the work is not easy and there is no material reward for your sacrifice," Robredo said.
Earlier, the PPCRV thanked its nearly 500,000 volunteers from various parishes in 86 dioceses across the country for their help during the polls.
The Church-based election watchdog served as the citizens' arm group of the Commission on Elections in the May 9 polls. (PNA)