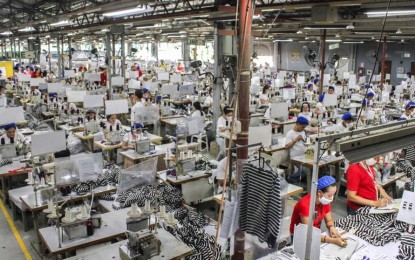 MANILA – Department of Trade and Industry (DTI) Secretary Ramon Lopez said the Duterte administration has created a vibrant business environment in the last six years that helped in attracting investments in the manufacturing sector.
During the 7th Manufacturing Summit in Makati City Tuesday, Lopez said a total of PHP1.1 trillion investments were approved in the manufacturing sector between 2016 and 2022.
Some USD4.3 billion worth of foreign direct investments (FDIs) in the manufacturing sector also entered the country in the same period.
Lopez added that employment in the sector stood at 3.66 million in April 2022, which is higher than the pre-pandemic level of 3.65 million employees in 2019.
This also reflected that the job losses during the pandemic were recovered.
In 2020, employment in manufacturing reached 3.19 million.
With the further reopening of the economy, manufacturing output is on the trajectory of hitting the pre-pandemic level of PHP3.6 trillion.
Lopez said the industry's output in 2021 is pegged at PHP3.55 trillion.
In the first quarter of 2022, manufacturing output stood at PHP975 billion, the highest output recorded in all first quarters of the previous years.
"This shows that once the domestic and global economy adapt better to the pandemic situation, the Philippine manufacturing sector is ready to return to the pre-pandemic trajectory," he added.
Lopez said the Duterte administration will also be leaving with around PHP500 billion worth of prospective investments that can be realized in the next 18 months. (PNA)