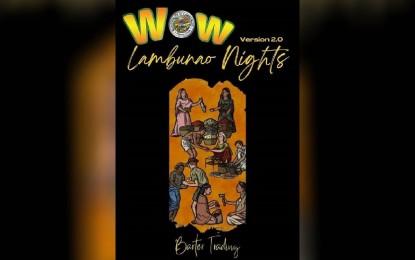 ILOILO CITY – Barter trading will be one of the features of the June 29-July 1, 2002 Lambunao Nights Version 2.0 that will provide a venue for micro, small and medium entrepreneurs (MSMEs), government-assisted livelihood projects, farmers' groups and other local producers to display and sell their products.
"We will start online. We have a page where they can trade and will just meet up at the plaza since we still do not know how Lambunaonons will accept barter trading," said Arlene Lavilla, the Municipal Economic Enterprise and Development (MEED) Officer and Local Economic Development Investment Promotion (LEDIP) Officer designate of Lambunao.
Lavilla said they are encouraging farmers to adopt barter and exchange their produce with other products, although the price may not necessarily be commensurate to the cost of certain goods, depending on the willingness of parties.
"In barter trading, there is no money involvement. And when you barter, you also market your product," she said. "The problem in agriculture is that we are okay with the production side but in terms of marketing we are poor."
Lavilla said they will also study the merits of online barter and compare it with doing outright business in a venue, such as the plaza that will be provided by the local goverment unit.
The second version of the Lambunao Nights is an offshoot of the first event last month aimed at helping farmers and MSMEs recover from the impact of the pandemic.
The first version offered foods and delicacies, ready-to-wear and pre-loved items, as well as plants.
"It turned out to be good due to positive feedback from participants. They earned huge income," Lavilla said.
One of the features of the first activity was the environmental advocacy of the town's youth sector to ban single-use plastic. (PNA)