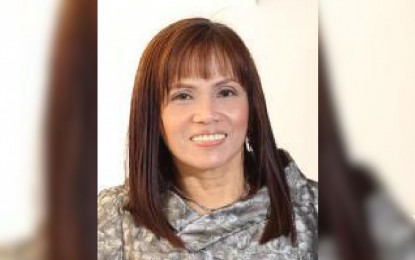 MANILA – The Bureau of the Treasury (BTr) on Tuesday partially awarded the 10-year Treasury bond (T-bond) after investors continued to ask for a higher yield.
It offered the debt paper for PHP35 billion and the auction committee awarded PHP 34.892 billion. Total bids reached PHP67.294 billion.
The rate of the T-bond rose to 7.145 percent from 4.831 percent previously.
National Treasurer Rosalia de Leon said demand for the debt paper remained strong but it came with a "steep price".
"Market provided cushion against back to back rate increases to be delivered by both (the) Fed (Federal Reserve) and (the) BSP (Bangko Sentral ng Pilipinas) in the next policy meetings to slay ugly head of inflation," she said in a Viber message to journalists.
The Fed has increased its key rates by a total of 150 basis points since last March to help address the accelerating consumer price index (CPI), which rose to 8.6 percent last May, the highest since 1981.
The BSP's key policy rates were increased by 25 basis points last May, the first since December 2018 and after the 200 basis points cut in 2020, which was part of the central bank's pandemic-related measures.
BSP Governor Benjamin Diokno has hinted at the possibility of another rate increase on June 23, citing that although the inflation rate is expected to rise further, domestic economic recovery provides monetary authorities the leeway to address the accelerating rate of price increases.
The domestic inflation rate posted a faster rate of 5.4 percent last May, the second consecutive month that it surpassed the government's 2-4 percent target until 2023. (PNA)