MANILA – The National Telecommunications Commission (NTC) has ordered internet service providers (ISP) to block 26 websites with ties to communist terrorist groups (CTG).
In a memorandum dated June 8 and released to the media on Wednesday, NTC Commissioner Gamaliel Cordoba required all local ISPs to submit an action report "not later than five days" after their receipt.
"You are hereby directed to effect the immediate blocking of the reported websites found to be affiliated to and are supporting terrorist and terrorist organizations," the memorandum read.
The memorandum came after National Security Adviser Hermogenes Esperon Jr. requested the NTC to block 26 websites, several of which are related to the Communist Party of the Philippines (CPP) and its leader, Jose Maria Sison.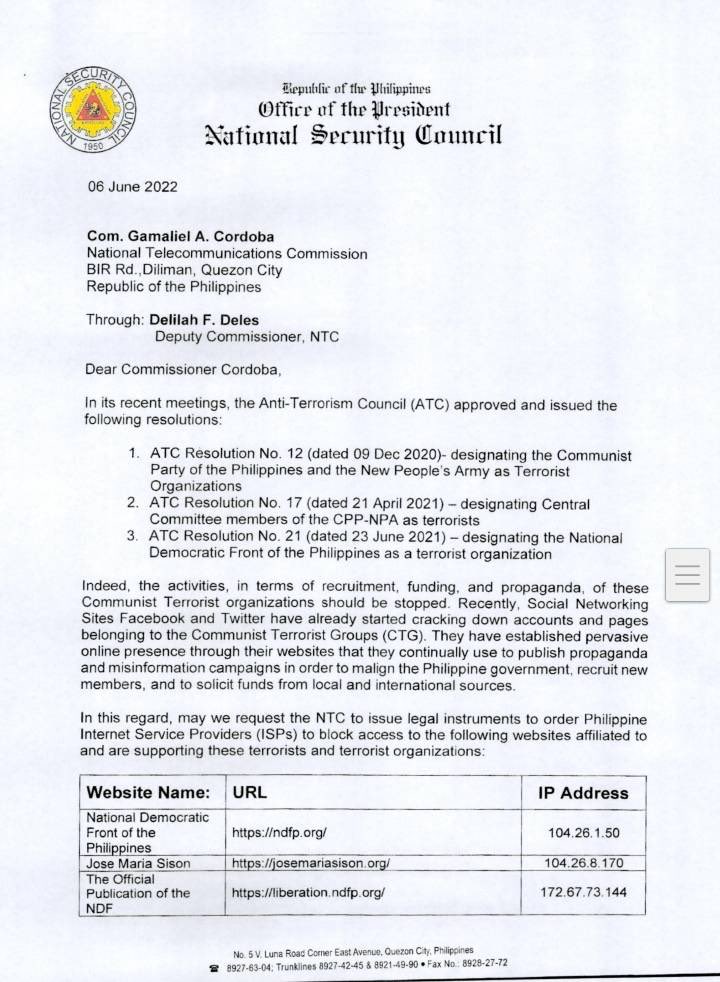 In a letter sent addressed to Cordoba on June 6, Esperon said the Anti-Terrorism Council (ATC) have designated the CPP, New People's Army (NPA), and the National Democratic Front of the Philippines (NDFP) as terrorist organizations—and dubbed Central Committee members of the CPP-NPA as terrorists.
"The activities, in terms of recruitment, funding, and propaganda, of these communist terrorist organizations, should be stopped," he said.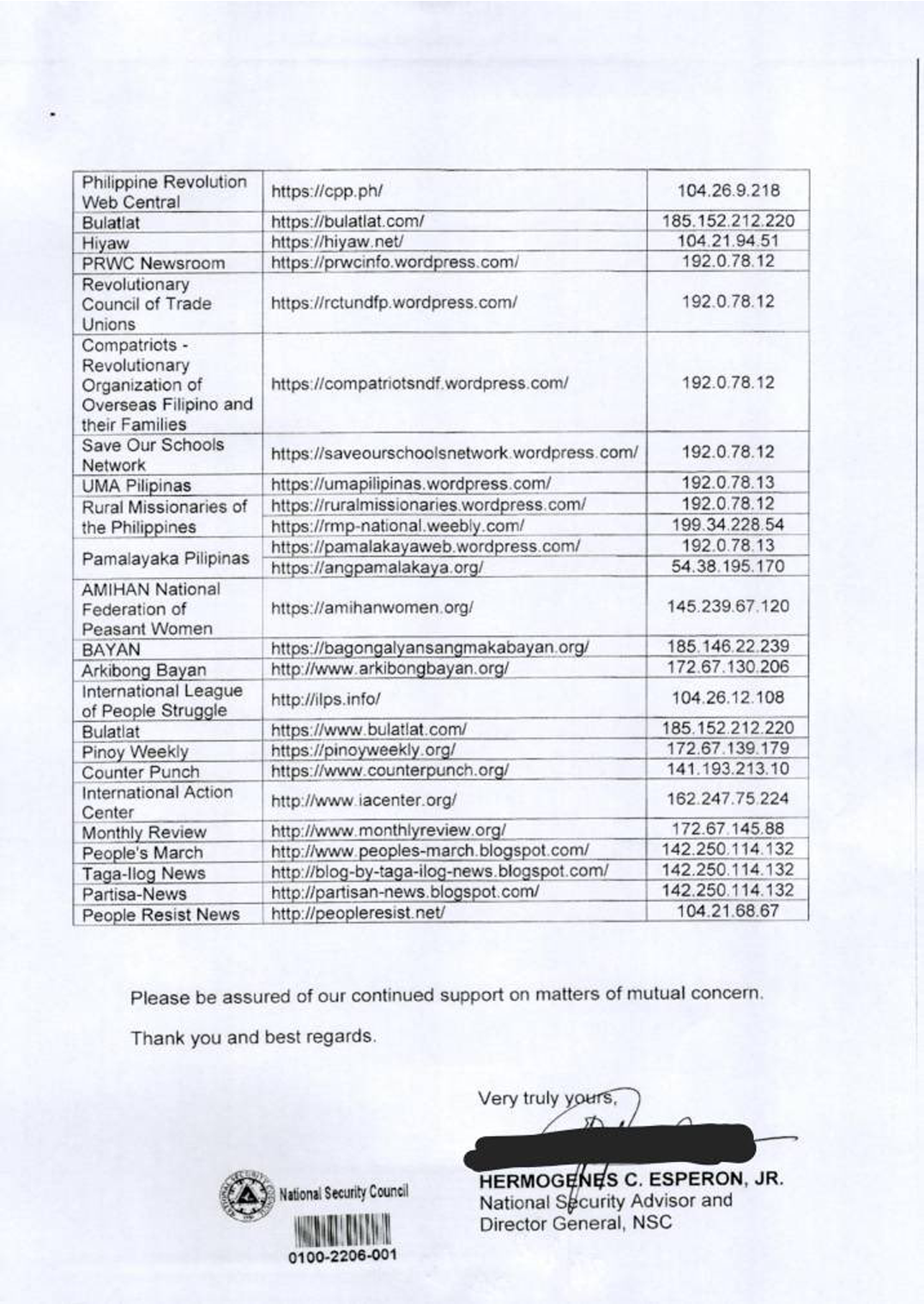 He noted that both Facebook and Twitter have started a crackdown against accounts and pages belonging to CTGs.
However, he said these groups have established a "pervasive online presence," with their websites containing "propaganda and misinformation campaigns in order to malign the Philippine government, recruit new members, and solicit funds from local and international sources."
"In this regard, may we request the NTC to issue legal instruments to order Philippine ISPs to block access to the following websites affiliated to and are supporting these terrorist and terrorist organizations," he said.
The list includes the websites of the NDFP, CPP, Bulatlat, Hiyaw, Bagong Alyansang Makabayan, Rural Missionaries of the Philippines, among others. (PNA)