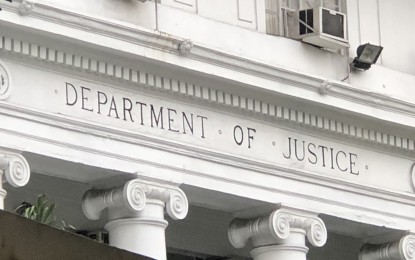 MANILA – There are sufficient safeguard and recourse for parties and individuals who feel aggrieved by rulings of the Anti-Terror Council (ATC), a justice official said Wednesday following the request by National Security Advisor Hermogenes Esperon Jr. for authorities to block the affiliated websites of Communist terror groups (CTG).
Replying to newsmen's queries, Justice Undersecretary Adrian Sugay said that "if anybody should feel aggrieved by any perceived improper use or application of any provisions of the ATA (Anti-Terror Act), including the provisions in designation, there are remedies under the law and judicial recourse is always available."
Sugay cited rules implementing ATA which provides that assets of the designated terrorist individual, groups of persons, organization, or association under the Act shall be subject to government authority and that all designations shall not be dependent upon the pendency of any criminal proceeding against the proposed designee.
In a letter to National Telecommunications Commissioner Gamaliel A. Cordona last June 6, Esperon sought the agency's action against 26 websites affiliated with the Communist Party of the Philippines and its armed wing, the New People's Army.
The groups, Esperon said in his letter to the NTC "have established pervasive online presence through their websites that they (CTG) continually use to publish propaganda and misinformation campaigns in order to malign the Philippine government, recruit new members, and to solicit funds from local and international sources."
Esperon is requesting an order from the NTC for Philippine internet service providers (ISPs) to block access to the sites.
Last April 26, the Supreme Court (SC) upheld the validity of the Republic Act (RA) 11479 or the Anti-Terrorism Act of 2022 except for two provisions of the law.
Aside from a portion of Section 4 and a portion of Section 25, all the other challenged provisions of RA 11479 are not unconstitutional.
Section 4 deals with excluding mass actions and similar exercise of civil and political rights from the definition of terrorism while Section 25 is about requests by foreign agencies or bodies to designate persons as terrorists and terrorist organizations.
The SC voted 12-3 to declare unconstitutional the qualifier portion of Section 4 which states "which are not intended to cause death or serious physical harm to a person, to endanger a person's life, or to create a serious risk to public safety."
This qualifier to the proviso in Section 4 "is declared as unconstitutional for being overbroad and violative of freedom of expression,".
Likewise stricken down by a vote of 9-6 was a portion of Section 25, Paragraph 2 which allows "request for designations by other jurisdictions or supranational jurisdictions may be adopted by the ATC after determination that the proposed designee meets the criteria for designation of UNSCR No. 1373." (PNA)