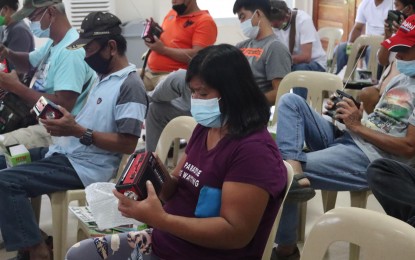 CITY OF SAN FERNANDO, Pampanga – Thousands of farmers in Bataan will undergo training on smart rice agriculture technologies and practices to help them optimize farm yields amid the threat of climate change.
The Department of Agriculture (DA)-Central Luzon, through the Regional Agricultural and Fisheries Information Section (RAFIS), will undertake the School-on-the-Air on Smart Rice Agriculture (SOA-SRA) program to boost the modernization of agriculture.
SOA-SRA is a radio-based distance learning program for farmers. Its first episode will be aired on June 30 and will last until the end of this year.
RAFIS chief Ozanne Ono Ocampo said on Wednesday that aside from climate-smart rice technologies, episodes of the learning program are also focused on the PalayCheck System.
"SOA-SRA aims to increase the palay performance of the farmers in Bataan. The purpose of this program is to prevent the threat of climate change and global warming through sustainable education for the farmers," she said in a social media post.
Through climate-smart rice technologies, Ocampo said the farmers can manage climate-related risks and maximize their yield.
On the other hand, the PalayCheck System is a form of a management system that will guide farmers in achieving their target yield, she added.
Ocampo said among the topics to be discussed under the program are the prospects of the rice production industry in the Philippines, different techniques in rice crop management, rice diseases management, and various marketing technologies. (PNA)