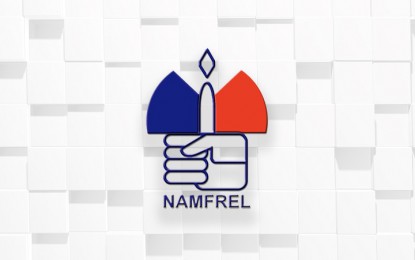 MANILA – Information technology (IT) expert Angel Averia Jr. has been named as the new acting chairperson of the National Citizens' Movement for Free Elections (Namfrel).
In a statement Wednesday, the election watchdog said Averia was designated by its national council in a meeting on Tuesday.
Averia replaced August Lagman who resigned on June 2, after serving as the poll watchdog's chairperson since 2018.
Lagman joined Namfrel in 1984 and headed its Operation Quick Count parallel vote tabulation until 2007. He served as a member of the organization's National Council from 1992 to 2006, and from 2012 until 2022.
He also served as commissioner of the Commission on Elections (Comelec) from 2011 until 2012.
"Namfrel and its volunteers deeply appreciate Mr. Lagman's decades of service towards free and fair elections in the country through Namfrel, and wish him all the best as he pursues other advocacies and endeavors," the group said.
Averia is Namfrel's representative to the Comelec Advisory Council.
He has over 40 years of working experience in the IT industry and held various supervisory and management positions in both marketing and technical support.
"He has experience in project management and consulting, application design, systems integration, systems implementation, project management, business continuity, and disaster recovery planning and implementation, and information system security planning and implementation," the group said.
Averia joined Namfrel in 1992 as a volunteer member of the watchdog's systems group and later on became a member of its national council.
He assisted the election watchdog organization in setting up systems for election data collection and the conduct of parallel vote counts, and analyzed election results data.
The group serves as the accredited citizens' arm of the poll body during elections. (PNA)