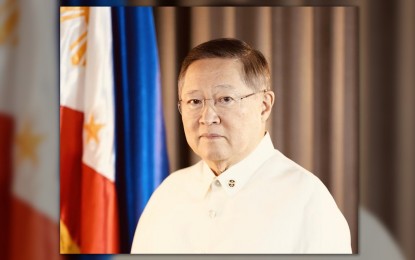 MANILA – The Philippines has withdrawn from the Extractive Industries Transparency Initiative (EITI) on the back of questionable metrics and procedures for assessing the compliance of implementing-countries with the international organization's transparency requirements.
In a June 20, 2022 letter addressed to EITI chairman and former New Zealand prime minister Helen Clark, Finance Secretary Carlos Dominguez III called EITI's Validation –a quality assurance assessment process– "subjective, biased and unfair."
"We find that the manner by which the EITI Board undertakes its validation is unduly subjective, biased and unfair. The Philippines has no confidence in the ability of the EITI to undertake an impartial, transparent, and evidence-based validation process," Dominguez said.
The Department of Finance (DOF) chairs the Philippine Extractive Industries Transparency Initiative (PH-EITI), a multi-stakeholder body that governs the implementation of the EITI in the Philippines.
EITI prescribes a standard for transparency and accountability in the mining, oil and gas industries.
Extractive companies in implementing-countries are engaged to publicly disclose data on taxes, royalties and other payments they make to the government and their host-communities.
In his letter, Dominguez said the country has been treated unfairly by the EITI Board by using irrelevant metrics and relying on unvalidated reports in assessing the status of civic space in the extractives sector.
The DOF repeatedly sought the details of alleged issues on civic space to enable the government to address the same.
The EITI, however, has not supplied the requested details.
Dominguez called out EITI for its lack of due process and for imposing actions on the Philippines that violate the country's sovereignty.
"We refuse to be taken hostage by unverified allegations from foreigners and people who have no mandate from the electorate," he said.
The Philippines has been implementing the EITI since 2013.
In 2016, the EITI recognized the country for its impactful implementation.
EITI implementing-countries undergo validation every three years.
In 2017, the Philippines was declared the first among more than 50 countries in the world to have achieved satisfactory progress in meeting the EITI requirements.
Over the years, the country has demonstrated innovation and best practices in the areas of contract and beneficial ownership transparency, and social, environmental, employment, and gender data disclosures.
The Philippines has also sustained and broadened stakeholder engagement amid extreme situations, such as the coronavirus disease 2019 pandemic.
Despite the withdrawal from the EITI, Dominguez said the Philippines has the process, systems and manpower to ensure transparency in the extractives sector.
"The government will continue to champion better resource and revenue management, and ensure that resource utilization remains open, accountable, and responsive to the needs and aspirations of Filipinos," he added. (PR)