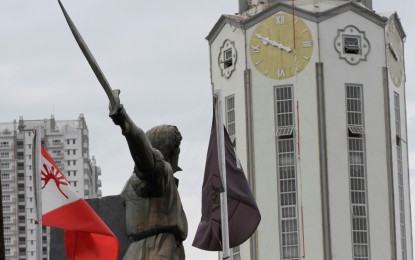 MANILA – President Rodrigo R. Duterte has issued a proclamation declaring June 24, 2022 a special non-working day in Manila City, the country's capital, in celebration of its 451st founding anniversary.
Proclamation No. 1400, signed by Duterte on Wednesday, declares June 24, 2022 as a special non-working day to give the people of Manila "full opportunity to celebrate and participate in the occasion with appropriate ceremonies, subject to public health measures of the national government."
The city, which occupies an area of 38.55 square kilometers, is bounded to the west by Manila Bay.
It is part of the Metro Manila or National Capital Region composed of 16 cities and one municipality.
The city is divided into 897 barangays or villages. Each barangay has its own chairperson and seven councilors.
For administrative convenience, all the barangays in Manila are grouped into 100 zones and are further grouped into 16 administrative districts.
Originally Maynilad, the city's name is derived from the nilad plant, a flowering shrub that once grew abundantly along the banks of the river.
The name was later shortened to Maynila and eventually to its present form. (PNA)