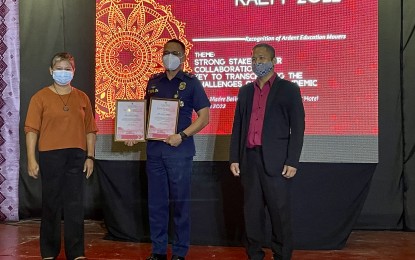 LAOAG CITY – The Department of Education (DepEd) in Laoag City announced Thursday that "school-less" barangays here will soon have their own schools.
A "school-less" barangay is referred to as a village whose learners need to travel more than five kilometers to reach a school.
In the case of Laoag, assistant schools division superintendent Arnel Bandiola said children in Barangay 55-B Salet, for example, need to travel outside the village to go to school.
"To address this gap in education, the department will prioritize the construction of schools in the northeastern part of Laoag City so as not to overwhelm other schools such as the Ilocos Norte College of Arts and Trades and the Ilocos Norte National High School," Bandiola said.
A recent study by the DepEd in the Ilocos Region, via its Policy, Planning, and Research Division (PPRD), found that 989 barangays out of a total 3,267 have no elementary schools, while 564 barangays do not have secondary schools.
In the elementary level, 203 barangays are in Pangasinan, 254 in La Union, 325 in Ilocos Sur, and 207 in Ilocos Norte. In the secondary level, 316 barangays are in Pangasinan, 103 in La Union, 77 in Ilocos Sur, and 68 in Ilocos Norte.
Of the 1.29 million enrolled pupils and students in the region, 60,984 of them are from these far-flung barangays that do not have schools.
The study also revealed the status of the learners from school-less barangays in terms of access, efficiency, and quality of education during the pre-pandemic School Year 2019-2020.
Data showed that learners outside the catchment area or within the two-kilometer radius and one-kilometer radius from a public school in rural and urban areas had more absences compared to those inside.
Those who are walking have lower grades than those who travel using their own service and private vehicles and those who avail of public transportations. (PNA)