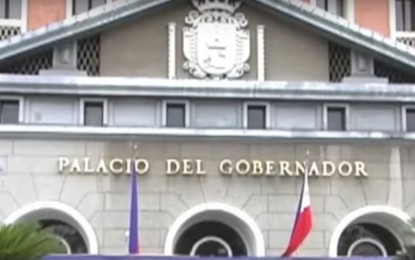 MANILA – The Commission on Elections (Comelec) has denied the verified opposition filed by the Duterte Youth party-list questioning the substitution of nominees of another party-list, the Komunidad ng Pamilya, Pasyente at Persons with Disabilities (P3PWD).
In a statement Thursday, Comelec acting spokesperson John Rex Laudiangco said the poll body en banc on Wednesday supported the recommendation of its Law Department to reject Duterte Youth's opposition.
In denying the opposition, Laudiangco said the poll body cited Resolution 10717 which provides for the rules prior to elections and not post-elections.
The poll body also said the decision is consistent with the 2019 case of Duterte Youth wherein the commission en banc "granted/allowed/gave due course to withdrawals, substitutions and submission of a new list of nominees after elections under the following Minute Resolutions: 19-0569 (May 14, 2019), 19-0849 (August 28, 2019) and 19-1006 (October 23, 2019)".
It also cited Sections 8 and 16 of Republic Act 7941 which allows the submission of additional nominees when the list of nominees had been exhausted.
On June 17, Duterte Youth filed its verified opposition questioning the nominees of P3PWD party-list, which include former Comelec Commissioner Rowena Guanzon, who is the group's first nominee.
The P3PWD group won a seat in the May 9 polls.
Laudiangco also said it was noted in the en banc meeting that the group fully complied with the publication requirement for its new set of nominees.
"Also, the Comelec Secretary, the Supervisory Committee and the Law Department had been directed to issue the Certificate of Proclamation as well as to transmit to the Secretary-General of the House of Representatives the Certified List of Nominees of P3PWD," he added.
The P3PWD's list of new nominees was published on Topline News Publication on June 15 and on People's Balita on June 17. (PNA)