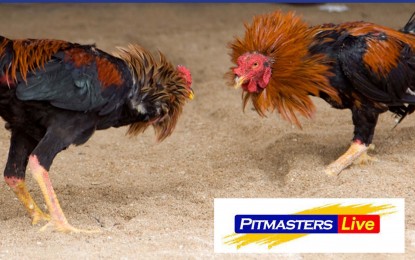 MANILA – Anti-cybercrime police officers have arrested an e-sabong (online cockfighting) master agent in an operation in Pasig City.
In a statement on Thursday, Philippine National Police Anti-Cybercrime Group (PNP-ACG) officer-in-charge, Brig. Gen. Bowenn Joey Masauding said the suspect who was identified in a television report as Kenneth Jacinto, 31, was arrested in Barangay Pinagbuhatan on Tuesday.
The operation stemmed from information that the suspect was looking for e-sabong bettors in the village.
A member of the ACG's Eastern District Anti-Cybercrime Team (EDACT) then proceeded to the area to validate the report, where he was able to meet with Jacinto who then facilitated the online registration on the e-sabong platform.
Jacinto then convinced the operative to create an e-sabong account and upon registration, the operative gained access to the live e-sabong operation and participated in placing bets.
This prompted the operatives to immediately arrest Jacinto.
The suspect is now under the custody of the EDACT in Barangay Caniogan, Pasig City for documentation and proper disposition.
The suspect will be facing criminal charges for violations of Presidential Decree (PD) No. 1602 (Prescribing Stiffer Penalties on Illegal Gambling) and Section 8 of PD No. 449 (Cockfighting Law of 1974) in relation to Section 6 of Republic Act 10175 also known as Cybercrime Prevention Act of 2012.
A follow-up investigation is underway to track other individuals involved in e-sabong cockfighting operations.
The PNP ACG investigators also referred the identified website to the Department of Information and Communications Technology for its immediate takedown.
In May, President Rodrigo Duterte ordered a halt to e-sabong operations in the country, citing its destructive effects on Filipino families. (PNA)