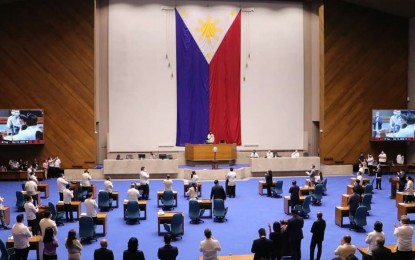 MANILA – Albay Representative Joey Salceda on Thursday said he would reconvene national scientists and science agencies to recalibrate the Science for Change Program (S4CP) program to boost the country's scientific innovations, inventions, and research and development (R&D) toward social progress and global competitiveness under the incoming administration.
Salceda made the statement after the Department of Science and Technology (DOST) won the United Nations Public Service Awards, which are granted to programs and policies that enhance the effectiveness of public institutions in reaching the sustainable development goals (SDG) of the international body.
"If the UN sees the potential in S4CP now that it isn't even fully funded yet, imagine what happens once we have the program institutionalized. I'm very excited to work with the science sector and the Marcos administration on this," Salceda told reporters in a message.
He said he would convene the science community again to revisit S4CP and to align it further with the DOST's "grand ambitions" under its Pagtanaw 2050 vision document.
"The new President is a science wonk, and he has said as much. So, I think having S4CP Act passed this year, so we can commit the country to 1 percent of GDP in R&D spending over a five-year period is very viable," he said. "So, I will reconvene the science community again, and we'll work on a stronger S4CP framework. And then we will present our proposal to PBBM and Congress."
He lauded the DOST for implementing the vision of the Science for Change Program since it was first conceptualized in July 2016.
"To support the Duterte administration's ten-point socioeconomic agenda, I convened key members of the science community in a breakfast meeting at the start of the administration. I am very proud that we have gotten this far on this effort," he said.
The DOST is one of just 10 awardees among 350 applications from 58 countries. (PNA)