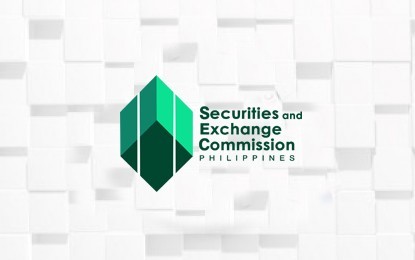 LEGAZPI CITY – The Securities and Exchange Commission in Bicol (SEC-5) is reminding business owners of the deadline for the filing of annual reports of corporations through the Electronic Filing and Submission Tool (eFAST).
Glorei Allelu Lindio, SEC-Bicol spokesperson, in an interview on Friday, said launched by the Commission in March 2021, the eFAST is an online facility for submission of General Information Sheet (GIS) and Annual Financial Statement (AFS), as well as special forms of financial statements for financing and lending companies.
"To submit reports, the eFAST requires corporations to enroll their company and their designated authorized filer. For corporations with the fiscal year ending December 31, submission of AFS follows a prescribed coding schedule depending on the last digit of the SEC registration number," Lindio said.
For the 1 and 2 last digits, the schedule of submission of the 2021 AFS will be from July 1 to 15; for 3 and 4, July 16 to 31; for 5 and 6, August 1-15; for 7 and 8, August 16-31; and for 9 and 0, September 1-15.
Lindio added that corporations whose fiscal year ends on a date other than December 31 should file their AFS within 120 calendar days from the end of their fiscal year.
SEC also reminded the business owners to submit the GIS within 30 days from the scheduled date of election and annual meeting as indicated in the by-laws of the corporation.
SEC-Bicol provides remote assistance to clients enrolling their company and authorized filer accounts, especially clients who are located in distant areas and need technical support in completing their eFAST enrolment via virtual discussions.
For further inquiries, the SEC-Legazpi Extension Office may be reached through telephone number (052) 480-8272, mobile number 0929-883-1917, or via email at [email protected] (PNA)