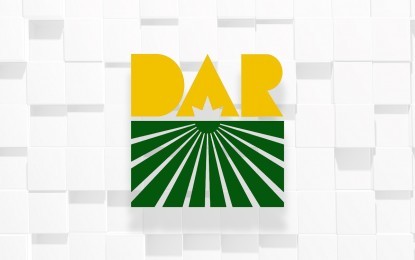 LEGAZPI CITY – A PHP67-million building will soon rise in Masbate and is expected to offer better services to farmers, beneficiaries, and convenience to clients, and stakeholders of the Department of Agrarian Reform (DAR) in the province.
Gerard Buensalida, DAR-5 spokesperson, in an interview on Friday, said the five-story building to be built on a 1,406-square meter lot will be funded by the Department of Public Works and Highways (DPWH), General Appropriations Act (GAA) and the 2023 Infrastructure Program.
"The DAR and DPWH have recently held the groundbreaking ceremony for the building project," he noted.
Buensalida added that they are renting a temporary office since the old building will be demolished.
"The land where the building will be constructed was granted by the Masbate Provincial Government through a deed of donation several years ago," he said.
Meanwhile, Engr. Josephine Gime, chief of the DPWH–Quality Assurance Section, said in a statement the building project on Acacia Road, Barangay Nursery in Masbate City will include ground floor parking, a roof deck, and an elevator for persons with disabilities (PWDs), senior citizens, and pregnant women.
He said the construction will be categorized into phases, where each phase is goal-oriented and ends at a milestone, showing that the project is progressing.
"Construction of Phase I costs PHP37.3 million, and it is projected to be completed on March 10, 2023 (270 calendar days) after the notice to proceed was issued to the winning contractor, C.L. Carandang Enterprises, on June 14, 2022," Gime said.
She added that PHP30 million has been allocated for Phase II of the project under the DPWH's Infrastructure Program for 2023.
DAR-Bicol Regional Director Rodrigo Realubit said DAR-Masbate had used its old building since 1988 when he was still the provincial head.
He said giving DAR-Masbate a comfortable, safe, and sound working environment will boost their morale and encourage them to create camaraderie, perform better, and become even more productive in carrying out the department's mandates.
"As we look forward to the future completion of this structure," he said, "may it serve as a source of inspiration for us to further commit to achieving our mandate and responsibilities as stewards of farmers and helping our farm communities." (PNA)