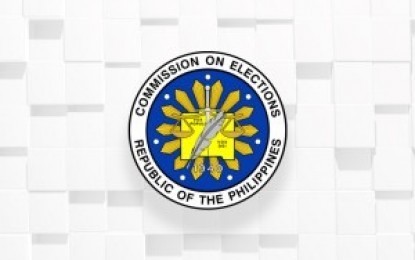 MANILA – The Commission on Elections (Comelec) has set a plebiscite on September 17 to determine whether Maguindanao will be divided into two separate provinces.
Comelec Resolution No. 10797 dated June 22 and made public on Friday also set the activities prior to the holding of the plebiscite which will create Maguindanao del Norte and Maguindanao del Sur.
The issuance of the resolution was in accordance with Republic Act 11550 signed by President Rodrigo Duterte in May last year, which provides for the division of the Mindanao province into two areas.
Aside from the plebiscite date, the Comelec also set the information and campaign period which will be from August 16 to September 15 including the holding of barangay assemblies, fora, or "pulong pulongs".
The plebiscite period will also begin on August 16 and will run until September 24.
Among the prohibited activities during this period are alteration of the territory of a precinct or establishment of a new precinct; bearing, carrying or transporting firearms or other deadly weapons in public places, including any building, street, park private vehicle or public conveyance, or even if licensed to possess or carry the same, unless authorized by the Commission; transfer or details of officers and employees in the civil service; organization or maintenance of reaction forces, strike forces or similar forces; suspension of local elective officials and illegal release of prisoners.
On plebiscite day, the casting of votes will run from 7 a.m. to 3 p.m.
The prohibited acts are: campaigning; selling, furnishing, offering, buying, serving, or taking intoxicating liquors, etc.; giving and/or giving free transportation, food, drinks and things of value; carrying of deadly weapon in the polling place; voting more than once or in substitution of another; soliciting votes or undertaking any propaganda for or against a "Yes" or a "No" vote within the polling place or within 30 meters thereof; opening of booths or stalls for the sale, etc…of wares, merchandise of refreshments, within 30 meters radius from the polling place and holding of fairs, cockfighting, boxing, horse races or similar sports.
The counting of votes will be from 3 p.m. onwards until finished.
"Convening of the Municipal/Provincial Board of Canvassers (MPBOC/PPBOC) not later than 6 o'clock in the evening, and Canvassing of votes and proclamation of plebiscite results (From 6 p.m. until finished)," the Comelec said. (PNA)