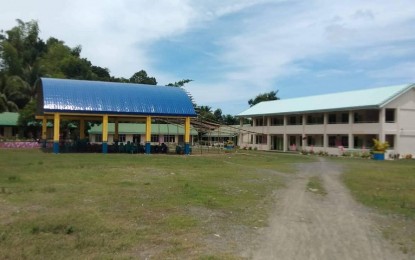 SAN JOSE DE BUENAVISTA, Antique – A female dormitory will soon be established in a secondary school in the Municipality of Laua-an that will house students from remote villages, mostly from indigenous peoples (IP) communities, to prevent them from dropping out of school.
Antique Provincial Board Member Karmila Rose Dimamay, on their last regular session on Thursday, sponsored the approved resolution seeking a PHP500,000 fund for the "Balay Darayunan" or the dormitory that will be constructed within the premises of the Eastern Laua-an National High School (ELNHS) in Barangay Maria which has a population of 400 students and 14 teachers.
"I learned that many students from the other barangays who attend the school could not finish the school year because of their difficulty in walking the long-distance and mountainous terrain back and forth from their homes and school," Dimamay said in an interview on Friday.
She, however, did not provide the number of students who quit school due to the long trek.
Students from eight neighboring barangays of Barangay Maria, which is about 15 kilometers from the town proper of Laua-an, attend ELNHS, with the nearest barangay of Capnayan about three to four hours walk to the school, Dimamay added.
School Principal Romeo Valdez, in a separate interview, said they held a "race for a cause" on June 18 to generate funds to start the construction of the semi-concrete dormitory.
"There were also some donors who pledged construction materials for the dormitory," he said.
The dorm for female students will be set up using financial assistance from the provincial government.
It will accept 10 to 15 girls, who will be supervised by a school teacher.
Students who will be accepted will just be provided by their parents with their subsistence and will help in the gardening project of the school to harvest vegetables.
"We would really be willing to receive also donations from other interested donor so that we could also construct a male dorm," Valdez said.
He said with the dormitory their senior high school students will no longer have to take the risky walk across mountainous terrain. (PNA)