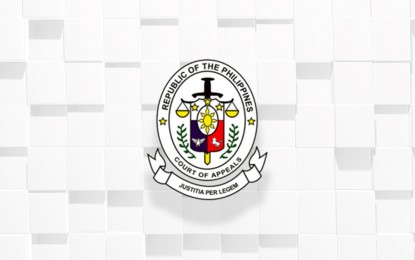 MANILA – The Court of Appeals (CA) affirmed the conviction for estafa of a trader who claimed he incurred losses after a typhoon ravaged his company's warehouse.
The CA's Fourth Division on June 20 affirmed the Makati Regional Trial Court Branch 66 ruling that sentenced Roland Magno up to eight years in prison for multiple counts of estafa and violation of the Trust Receipts Law (Presidential Decree 115).
Magno was found guilty by the Makati court in four of five charges filed by Equicom Savings Bank, from which he secured a trust receipt credit line amounting to PHP18 million in 2013.
It covered transactions from March to June 2013, with the maturity date between June to September 12 of the same year, for consumer goods supplied by Kraft Foods.
Under the terms of the agreement, Magno as president and general manager of Proact Marketing and General Services, Inc. agreed to sell the goods with the obligation to turn over to Equicom the proceeds of the sale or if unsold, return the goods to the bank.
On Aug. 20, 2013, however, Proact's warehouse in Carmona, Cavite was submerged due to inclement weather, damaging the goods and rendering them unfit for sale.
The insurance proceeds of the damaged goods were assessed at PHP248,000.
The CA said records showed not all the goods were stored in the Cavite warehouse. Some were delivered to its warehouses in Laguna, Bataan, and Mindoro.
The court said Magno is liable for his "failure to remit the proceeds of the sale of the trust property or to account for or return the unsold trust property" regardless of his arguments that there had been no dishonesty or abuse of confidence on his part.
The tribunal said under the Trust Receipts Law, mere failure to deliver the proceeds of the sale or the goods, if not sold, constitutes a criminal offense in itself. (PNA)