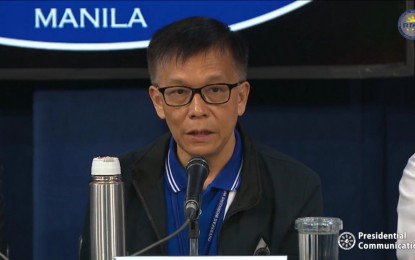 MANILA – The four Filipino survivors from a ship collision in the waters of the Pacific Ocean are now safe, the Overseas Workers Welfare Administration (OWWA) reported on Friday.
"They are all safe and sound. They are in quarantine, they were brought from PNG (Papua New Guinea), Solomon Islands to Taiwan. They are in quarantine in a Taiwan hotel," OWWA chief Hans Leo Cacdac said in a Laging Handa briefing.
He also reported that the Philippine Overseas Labor Office (POLO) in the host territory is coordinating with the OFWs.
"As of last night, the POLO welfare officer visited them, brought them food and other basic necessities. The situation is being monitored. They are in good hands since they are under quarantine. They just need to take care of themselves in their hotel quarantine homes," he added.
Cacdac said the seafarers are set to return home either by next week or early July.
The Filipino seafarers were among the 31 passengers of the Korean reefer hit by a Taiwanese vessel in the Pacific Ocean between Papua New Guinea and Solomon Island on June 8.
The other crew members of the Korean ship which include Indonesian, Korean, Vietnamese and Ghanaian nationals are also in safe condition. (PNA)