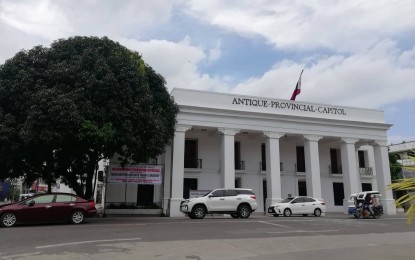 SAN JOSE DE BUENAVISTA, Antique – The lone mango tree by the side of the old capitol building here will be preserved for its aesthetic and landmark value following the unanimous vote of the members of the Provincial Board on Thursday.
Antique Provincial Board Member Errol Santillan, the chairperson of the committee on good government and committee on history and cultural heritage, said they passed a resolution during their regular session for the preservation, conservation, and protection of the lone mango tree growing at the side of the capitol.
"I passed the resolution because of the danger that it might be removed once there will be road widening in the area," Santillan, who will be retiring as a public servant after 24 years, said in an interview Friday.
"The mango tree grew in the area without cultivation and many calamities had already passed, but then the tree stood still," he added.
"Whereas a lone mango tree had grown by the side of the old capitol building and it had been silently standing there for approximately 20 years," Santillan said in his resolution.
The tree is "of a native species with its green leaves crowning its branches and is aesthetically beautiful with its color and formation blending well with the white colors of the old capitol and the new legislative building that it is only fitting tribute that this mango tree be preserved, conserved and protected," it was stated in the resolution
The Provincial General Services Office or the Environment and Natural Resources Office, however, will be allowed to prune the tree so as not to affect the structure of the capitol building.
Board Member Vincent Piccio III, during the session, also cited the case of the municipality of Guimbal in Iloilo province where a century-old acacia tree along the highway was also preserved because of its landmark value.
The acacia tree was tagged as the "vanishing mansion" because of the folktale that it might be inhabited by an underworld for it shines at night; no one dares cut down the tree fearing misfortune. (PNA)