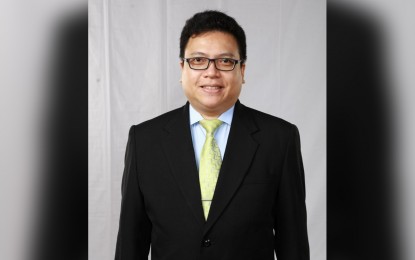 MANILA – The Philippine peso is seen to weaken further against the US dollar as central banks continue to hike key rates to help address the elevated inflation rate and to withdraw pandemic-related measures.
On Friday, the local currency almost touched the 55-level against the greenback when it depreciated to 54.999 mid-trade.
It finished the week at 54.985 against the US dollar, its weakest in more than 16 years or since October 27, 2005 when it ended the trade at 55.08.
Rizal Commercial Banking Corporation (RCBC) chief economist Michael Ricafort, in a reply to questions from the Philippine News Agency, said, "the peso exchange rate would now be partly a function of the expected hike in local policy rates in the coming months."
Bangko Sentral ng Pilipinas' (BSP) policy-making Monetary Board (MB) has increased the central bank's key rates by a total of 50 basis points, 25 basis points each last May 19 and June 23.
Both decisions were made to help address the accelerating inflation rate, which surpassed the government's 2-4 percent target band since last April when it rose to 4.9 percent and then to 5.4 percent the following month.
Average inflation to date is at 4.1 percent and monetary authorities project inflation to average at 5 percent this year due to the rise in global oil and non-oil commodity prices as well as domestic supply issues for fish, among others.
Economists said the BSP needs to also increase its key rates to limit the interest rate differentials with the US, following the total of 150 basis points increase in the Fed rates since last March.
To date, the BSP's overnight reverse repurchase (RRP) rate is at 2.5 percent while the Fed's key rates is now between 1.5-1.75 percent.
Ricafort said "the peso's depreciation in recent weeks/months already more than makes up for the narrower premium/interest differentials between the Philippines and the US (key BSP overnight borrowing rate."
Relatively, he said depreciation of the local currency is inflationary as this lowers the value of the peso against the US dollar, which in turn makes imported products such as oil and other commodities, which have been posting record-highs, pricier.
"Thus, weaker peso and higher global commodity prices would lead to higher import prices and overall inflation, which could lead to higher prices of other affected goods and services, or risk of second-round inflation effects, as also triggered by higher wages and transport fares," he said.
The local currency has depreciated by 7.8 percent against the US dollar since the start of 2022.
On the flip side, there are some sectors that benefit from the weakening of the peso such as the beneficiaries of overseas Filipino workers (OFW), who get higher peso-value for their dollars; the business process outsourcing (BPO) sector; and the foreign tourism businesses.
Ricafort said that while these sectors benefit from the peso deprecation "any advantage may be offset by higher prices/inflation already at a new 3.5-year high of 5.4 percent in May 2022 and could still go up towards 6 percent, in view of higher minimum wages of at least +6 percent in NCR (National Capital Region) and minimum transport fares effective June 2022 and the higher prices of other affected goods and services, or risk of second round inflation effects, which warrant/justify further hike in local policy rates, as signaled/reiterated recently."
He, thus, said that "higher local policy rates could lead to higher borrowing costs/financing costs of households/individuals, businesses, and the government, thereby increasing debt servicing costs especially for the latter that could lead to higher outstanding debt."
Among the major drivers of global commodity price upticks include the Russia-Ukraine conflict and Ricafort said any resolution of this issue, which, he said, is speculative at the moment, along with easing of latest lockdowns in China and other countries following the upticks in coronavirus disease 2019 (Covid-19) infections "would be important inflection points that would help significantly ease elevated inflation, and somewhat help reduce the aggressiveness of the Fed and other central banks in raising rates/tightening monetary policy."
This leeway, he said, "would, in turn, help the recovery in the global financial markets, especially bond and stock markets that experienced some sell-off in recent weeks/months." (PNA)