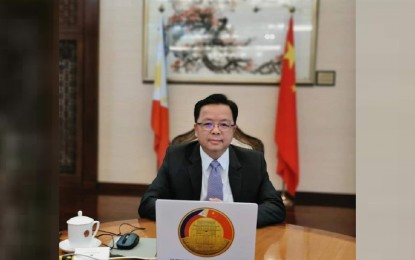 MANILA – China is ready to help the incoming administration deal with the shortage and rising costs of agricultural products, Chinese Ambassador Huang Xilian said Friday.
The statement came days after president-elect Ferdinand Marcos Jr. announced that he would temporarily head the Department of Agriculture (DA) to address the country's "severe" food insecurity.
"China is willing to do its best to help the new administration to effectively deal with the rising prices and shortage of agricultural production materials, and work together to face the uncertainties of the world," Huang said in a speech at the Manila Forum for Philippines-China relations.
The envoy said the phone conversation between Marcos and Chinese President Xi Jinping last month is a testament to the two nations' "political determination" to forge stronger ties.
"They envisioned a bright future of our bilateral relations where our relations will shift to a higher gear and the blueprint for bilateral friendly cooperation will be followed through. This not only reflects the political determination of the two leaders but also the common aspiration of our two peoples," he said.
"China is willing to work with the Philippines to seize new opportunities, and create a better future for China-Philippines relations."
Deng Jun, president of the Chinese Enterprises Philippines Association, agreed that the two nations could further improve their cooperation in agriculture by bringing in investors and introducing Chinese agriculture technologies, among others.
"In the Philippines, the private sector may be invited to participate in agricultural development, and some government policies may be created leaning towards the farmers," he said. (PNA)