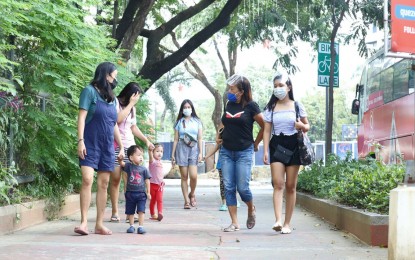 MANILA – Malacañang is pleased by the results of a recent survey that classified Filipinos' net personal optimism as "very high" despite the impact of the prevailing Covid-19 pandemic on their well-being and the economy.
Results of the Social Weather Stations (SWS) survey conducted from April 19 to 27, 2022 found that 44 percent of adult Filipinos said their quality of life will improve, 39 percent said it will stay the same, and 4 percent claimed it will worsen, in the next 12 months. The remaining 13 percent did not give an answer.
The resulting net personal optimism score is +39, classified by SWS as "very high." This figure is three points below the excellent +42 in December 2021 and five points below the pre-pandemic level of excellent +44 in December 2019.
"The Palace welcomes the April 2022 Social Weather Stations (SWS) survey showing a +39 Net Personal Optimism, classified as very high by SWS, which is also a few points below the pre-pandemic level of excellent +44 in December 2019," acting presidential spokesperson and Communications Secretary Martin Andanar said in a press statement.
Andanar added "the Duterte administration has put a premium on both health and the economy."
He attributed Filipinos' very high net personal optimism score to the Duterte administration's Covid-19 response.
"Central to the success of our pandemic response is maintaining our vigilance against Covid-19 with strict adherence to minimum public health standards while ensuring the country's socioeconomic recovery, where livelihood opportunities are available, hunger is eased, and quality of life is improved," he added.
In a speech on June 6, President Rodrigo R. Duterte said his administration contained the Covid-19 pandemic in a short period of time.
Duterte also commended Filipinos' compliance with Covid-19 health protocols, adding that this also allowed them to regain confidence to return to work.
Around 70.25 million Filipinos have been fully vaccinated against Covid-19 as of June 26, according to the National Task Force (NTF) against Covid-19.
From being at the bottom of the Nikkei Covid-19 Recovery Index, the Philippines placed 33rd due to decreasing infections and the easing of restrictions.
This figure is a big jump from 57th place in November last year and last or 121st place in September last year. (PNA)