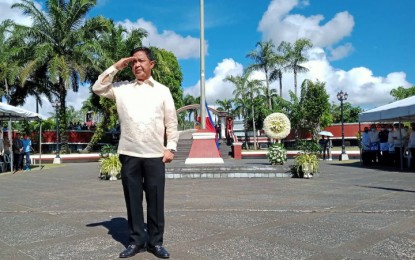 LEGAZPI CITY – Employees on "job order" (JO) status will automatically end their contracts effective July 1, according to the law.
Incoming Albay Gov. Noel Rosal made the clarification on Monday amid reports that his first agenda is to remove the JO employees of his predecessor, Al Francis Bichara.
"Reports that I am removing these job order employees are not correct. It is by operation of law that their services are automatically terminated once the new signing authority of their contracts assumes the gubernatorial post," Rosal said in an interview.
Rosal garnered 469,481 votes while Bichara had 238,746 from Albay's 15 towns and three cities.
Geraldine, Rosal's wife, will replace him as mayor of Legazpi City where he served for 18 years.
He explained there is no way he can remove the JO employees because he did not hire them.
"I cannot fire them because I was not the one who hired their services. Their services automatically expire on July 1 or when the new signing authority for job order contracts is assumed by the new governor," Rosal added.
Rosal said the terminated JO workers may apply again.
"If they want to continue their services under my administration, so be it. They could apply again and the official processes of hiring job order employees would automatically apply to them," Rosal said.
The Civil Service Commission allows the hiring of JO and Contract of Service (COS) workers to ensure the continuous and efficient delivery of government programs and services, such as in the implementation of projects requiring personnel with skills or expertise not available in the agency, or implementation of time-bound projects or tasks which renders the hiring of permanent employees impractical and more expensive.
COS is "the engagement of the services of an individual, private firm, other government agency, non-governmental agency or international organization as consultant, learning service provider or technical expert to undertake special project or job within a specific period" while JO is defined as "piece work or intermittent or emergency jobs such as clearing of debris on the roads, canals, waterways, etc. after natural/man-made disasters/occurrences and other manual/trades and crafts services such as carpentry, plumbing, electrical and the like. These jobs are of short duration and for a specific piece of work". (PNA)