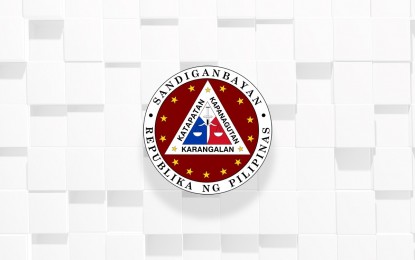 MANILA – A former Cebu City councilor was acquitted by the Sandiganbayan of graft charges in a PHP26-million condominium project in 1997 after the prosecution failed to present proof of actual damages incurred by the government due to alleged overpricing.
The decision dated June 24 dismissed the charges against Rodolfo Cabrera for his involvement in alleged irregularities in the contract granted to Octa Builders Inc., the developer of the medium-rise, low-cost project meant for the city's homeless and underprivileged
A deed of exchange between the city and a local school was approved for the swap of some of the city's real properties and other properties owned by the school where the condominium was built.
A fact-finding report said the property swap had not been approved by the Commission on Audit (COA) and the contract price exceeded the cost evaluation.
However, the anti-graft court noted that the developer was able to turn over the completed project and there had been no proof of notice of disallowance from COA.
In 2016, the Sandiganbayan also dismissed the graft charges against former mayor Alvin Garcia and five members of the Bids and Awards Committee for "inordinate delay by the Office of the Ombudsman in resolving the complaint" that violated the constitutional right to speedy disposition of cases.
"The totality of the prosecution evidence failed to prove beyond reasonable doubt that there is manifest partiality or evident bad faith," it ruled. "Accused Cabrera's signature in the deed of conveyance as acting mayor does not support the allegation that he extended unwarranted benefits' to the private developers." (PNA)