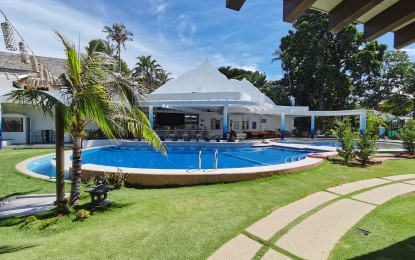 DUMAGUETE CITY – The Coast Guard Station in Negros Oriental on Monday highlighted the importance of training and employing lifeguards in different resorts in the province to ensure the safety of tourists as they gear up to train the first batch next week.
Lt. Junior Grade Mark Tolentino, commander of the Coast Guard Station here, told the Philippine News Agency (PNA) that many resorts with beach fronts and/or swimming pools do not have lifeguards.
"It is SOP (standard operating procedure) that lifeguards must be stationed at these resorts to respond to emergencies, specifically drowning or even swimmers or snorkelers coming down with muscle cramps," he said in mixed English and Filipino.
Tolentino said this is important as local and foreign tourists have started to flock to tourist destinations in the city as pandemic restrictions have been eased.
Tolentino said that for starters, the Negros Oriental Dive Association (NODA), headed by Glenn Carballo, has requested the Coast Guard here to conduct training for 45 lifeguards for member resorts.
The training will be from July 4 to 8, although the venue has yet to be identified, he said.
They will be trained in Basic Life Support and first aid, among others, he added.
He said they have already issued a memorandum circular requiring resorts to employ lifeguards before they can operate.
Tolentino said they are looking to discuss the matter with the Provincial Tourism Unit and other local officials for it to be adopted.
The measure is already in effect in Bohol, he added.
Tolentino also recommended the establishment of a Coast Guard-accredited group that may, in turn, take charge of the training of local lifeguards instead. (PNA)