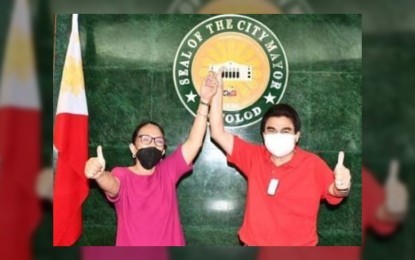 MANILA – The Sandiganbayan cleared former Bacolod City mayor Luzviminda Valdez of malversation, falsification and graft but was ordered to return excess reimbursement of expenses.
Court records showed that Valdez cases' stemmed from alleged overpayments covered by alterations in disbursement vouchers (DVs) in 2004.
Sheila Portal and Mylene Romero of the Commission on Audit Region VI in Iloilo testified that the cash slips were altered/falsified to enable Valdez to claim/receive reimbursement from the government amounting to PHP279,150 instead of only PHP4,843, or an aggregate overclaim of PHP274,306.
In a decision dated June 24, the court noted that "there was no evidence presented by the prosecution to prove that the accused Valdez is the actual author of the falsification alleged, or that other persons altered or falsified the supporting documents under her instructions, to corroborate her claims for reimbursement".
It said "even if Valdez is to be acquitted for failure of the prosecution to prove her guilt beyond reasonable doubt, the court deems it proper to order her to reimburse the local government unit of Bacolod City of the amounts she secured as reimbursement in the DVs".
The court said the prosecution failed to identify the actual forger and merely identified Valdez as the presumptive author simply because she benefitted from the reimbursements. (PNA)