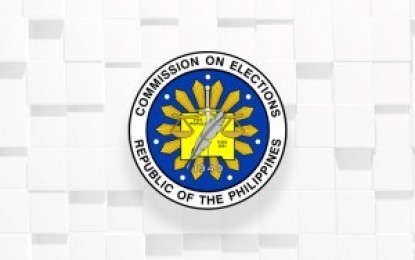 MANILA – The Commission on Elections (Comelec) will adopt a work-from-home scheme starting Tuesday in several offices in Manila amid road closures and heightened security measures for the inauguration rites of President-elect Ferdinand "Bongbong" Marcos Jr.
In an advisory Monday, acting poll body spokesperson John Rex Laudiangco said the scheme which runs until Wednesday covers their main office in Intramuros, the Offices of the Regional Election Director for National Capital Region, Region 4A and Region 4B, and the Office of the Election Officer in the City of Manila.
"While physical (face-to-face) frontline services in said offices are suspended from June 27 to 30, 2022, the public is assured of the Commission's continued delivery of services, with online meetings, online hearings as well as online transactions and other online works to continue on said dates unhampered," he added.
Work is suspended in these offices on Thursday, Marcos' inauguration day, which was declared a special non-working day in the city by outgoing Mayor Francisco "Isko Moreno" Domagoso.
Meanwhile, the main office of the Bureau of Immigration (BI) will be operating on a skeleton workforce from Monday to Wednesday.
In a separate advisory, Commissioner Jaime Morente said the adjustment in the number of personnel is implemented after the announcement of road closures and traffic rerouting by the Metropolitan Manila Development Authority (MMDA) starting early Sunday, as part of security preparations for the inauguration rites.
"The venue for the inauguration is less than 3 kilometers from the BI Main office. Hence we are expecting that the road closures may affect the transportation in the area," he said.
Morente added that the directive is pursuant to the Civil Service Commission (CSC)'s memorandum allowing the adoption of alternative work arrangements.
"This shall ensure safe and convenient transportation of BI personnel without disrupting regular operations," Morente added.
He also assured that immigration services will remain continuous despite the schedule adjustment.
"We are ensuring unhampered services during this period. However, the public may also consider going to any of our numerous offices nationwide for their immigration transactions to avoid the possible traffic congestion in the area," he added.
Comelec and BI offices in Manila are located within the proximity of the National Museum of the Philippines, where Marcos will take his oath as the country's 17th President. (PNA)