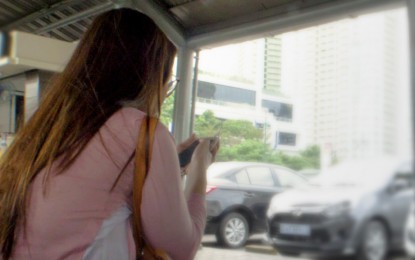 MANILA – Mobile telecommunications and broadband provider Globe Telecom Inc. (Globe) has blocked over 138 million spam and scam text messages from January to June 15 this year, preventing Filipinos from engaging with malicious entities through SMS.
Globe said its "anti-spam blocking" peaked in May, with 74.48 million blocked messages.
"The total figure includes app-to-person and person-to-person messages of both local and international origin," Globe said in a statement Monday,
Aside from blocking malicious messages, it said a total of 12,877 mobile numbers have been deactivated from January to May after being reported for spam through Globe's "stop spam" web portal.
The increase in spam texts and smishing -- SMS phishing or social engineering through text messages that deceive users into thinking they were sent by legitimate organizations such as banks, recruitment agencies, among others -- is an ongoing global threat and is not unique to the Philippines.
"To combat these, Globe invests in tools to proactively detect suspicious content on the Internet. Reporting tools and processes were also enabled for employees, customers, and partners to immediately capture customer concerns about fraud and scams," it said.
Earlier in June, mobile telecommunications provider Smart and its parent company PLDT reported that they blocked over 23 million text messages from June 11 to 14, a span of three days.
In response to the increase in fraudulent messages, PLDT-Smart intensified its screening efforts and the upgrading of its tools against smishing. (PNA)