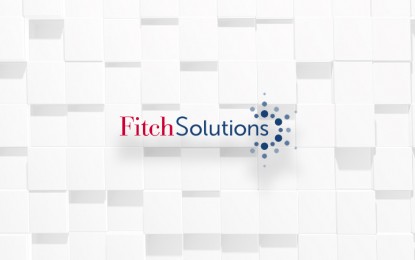 MANILA – Fitch Solutions Country Risk and Industry Research forecasts the Bangko Sentral ng Pilipinas (BSP) to deliver more aggressive rate hikes, eyeing the key rates to be at 3.25 percent by end-2022 from 2.75 percent previously.
In a report released on Monday, the unit of Fitch Group said acceleration of domestic inflation rate is the key factor for the projected rate hikes this year, which it noted is a move that is provided flexibility by the continued recovery of the domestic economy.
"The ongoing robust economic recovery will provide room for the BSP to tighten its monetary policy further to curb inflation and safeguard external stability," it said.
The BSP's key rates have been increased by 50 basis points so far this year, 25 basis points each last May and this month.
To date, the central bank's overnight reverse repurchase (RRP) rate is at 2.5 percent.
This, as the rate of price increases rose further to over three-year high of 5.4 percent last May after it surpassed the government's 2-4 percent target band in the previous month when it climbed to 4.9 percent.
The average inflation in the first five months this year stood at 4.1 percent.
Fitch Solution revised up its average inflation forecast for the Philippines this year to 5 percent from 4.5 percent previously given supply chain issues and upticks in global commodity prices, as well as domestic supply issues on some food items.
During its meeting last week, BSP's policy-making Monetary Board (MB) hiked the central bank's average inflation forecast for this year to 5 percent from 4.6 percent, and the 2023 figure to 4.2 percent from 3.9 percent.
It eyes inflation to average within the government's 2-4 percent target band in 2024 at 3.3 percent.
The Fitch Solutions report said depreciation of the peso against the US dollar is also contributing to the elevated inflation rate along with increased domestic demand, as the government continues to open up the economy.
It said recovery of the domestic economy is projected to continue after the 8.3 percent year-on-year expansion in the first quarter of this year.
It, however, forecasts growth to decelerate in the coming quarters and for the economy to post a 6.1 percent full year output.
"Nonetheless, we acknowledge that the deceleration is mostly due to base effects and a 6.1-percent growth rate would still mark an improvement relative to the 5.6 percent recorded in 2021," it added. (PNA)