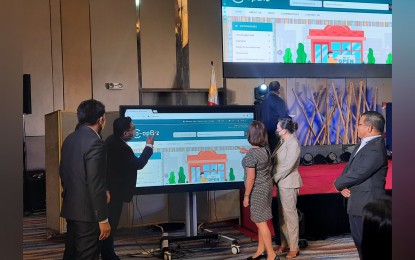 MANILA – The Cooperative Development Authority (CDA) has launched the Co-op Biz, an online marketplace for CDA-registered cooperatives, aiming to bring local cooperatives' products to the global market.
Coopbiz.ph is online starting Tuesday hosting 17 merchant cooperatives from different parts of the country selling products in categories of home living, apparels, accessories, and bags, among others.
During the Co-op Biz launching in Quezon City, CDA chairman Joseph Encabo said this initiative targets to propel the growth of cooperatives by bringing in their products nationwide and globally.
CDA has partnered with J&T Express for local deliveries and with DHL as its international courier.
"The CDA has just entered the age of globalization, even though that globalization started decades ago, but for me, it's not too late for us to catch up... We are not only talking about regional approach or engagement of businesses, but we want to see cooperatives doing their market, engaging their business globally," Encabo said.
He said that by expanding to the global market, cooperatives can contribute more to the economy.
While bringing cooperatives' products into the international market, Encabo said this will also help in promoting Philippine-made products in the local market.
"If we're going to support our industry... we must first patronize our products," he added. (PNA)