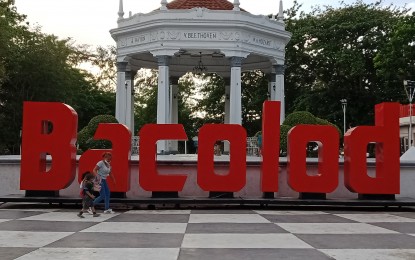 BACOLOD CITY – The outgoing administration headed by Mayor Evelio Leonardia is turning over a "safer Bacolod" to the city's new leadership under Mayor-elect Alfredo Benitez after logging a high coronavirus disease 2019 (Covid-19) vaccination coverage rate.
As of Tuesday, Bacolod has already vaccinated more than the target set by the Department of Health (DOH), hitting an average 146-percent level among the adult population.
Dr. Chris Sorongon, medical deputy of the Emergency Operations Center Task Force (EOC-TF), said this can be attributed to the dedication and firm commitment of the volunteers in the battle against the pandemic.
"This is the highest vaccination record in Western Visayas as per record of the DOH. As we step down soon, we will be turning over a safer Bacolod," he added.
On Monday, Leonardia paid tribute to the city's front-liners in the battle against the Covid-19 pandemic.
He called them the "modern-day heroes" who keep Bacolod safe until the city was de-escalated to Alert Level 1, the lowest category in the country's Covid-19 alert level system.
The Inter-Agency Task Force for the Management of Emerging Infectious Diseases has placed Bacolod under Alert Level 1 since March this year due to the city's high vaccination rate and the continued decline of Covid-19 infections.
On the last week of May, Leonardia ordered the lifting of curfew hours more than two years after the onset of the Covid-19 in the country.
"All these accomplishments were primarily because of the cooperation of all stakeholders," Leonardia had earlier said.
Data from the DOH-6 showed that as of June 27, Bacolod has fully vaccinated 514,996 individuals, which is equivalent to 160.10 percent, based on the 321,665 target vaccinees in the 18 to 59 age group.
Among the senior citizens, some 79,100 individuals or 130.40 percent, have availed of the Covid-19 vaccines, from the target population of 60,661 among the elderly. (PNA)