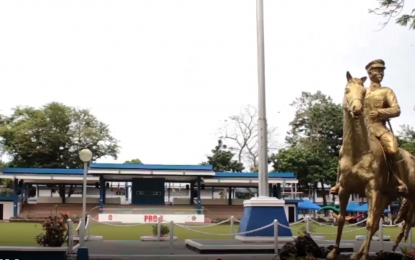 LEGAZPI CITY – The Police Regional Office in Bicol (PRO-5) has activated "Task Force Bicol Shield" days before the inauguration and oath-taking of President-elect Ferdinand "Bongbong" Marcos Jr. at the National Museum on June 30.
"The TF Bicol Shield is part of the security measures to ensure the safety and peaceful inauguration of the presumptive President of the country," PRO-5 spokesperson Maj. Malu Calubaquib said in an interview Tuesday, adding the task force was activated Monday.
Calubaquib said 27 municipal police stations from four provincial police offices (PPOs) of Albay, Sorsogon, Camarines Sur, and Camarines Norte, and one city police office (CPO) will conduct checkpoints.
"It will be a 24/7 checkpoint from the Maharlika highway from Matnog town in Sorsogon as the gateway to Luzon up to Sta. Elena town in Camarines Norte province," she said.
Calubaquib said the intelligence-gathering operation will also be conducted as a proactive approach to monitoring movements of lawless elements and threat groups.
"The unit also established its Reactionary Standby Support Force (RSSF) from regional headquarters while the civil disturbance management (CDM) from all the PPOs and CPO is on alert to respond to any eventualities that may happen during the period," she added.
Regional director Brig. Gen. Mario Reyes directed lower units to conduct police and mobile visibility to continuously oversee the peace and security situation in the different parts of the region.
PRO-5 shall also remain ready to ensure that the constitutional rights of the people to assemble and their freedom of speech is not violated.
"The creation of the Task Force Bicol Shield is in anticipation of the possible events and circumstances that may arise on the coming of the new administration. Likewise, we shall not cease to adhere to the protocols and standards to keep the community safe," Reyes said in a statement. (PNA)