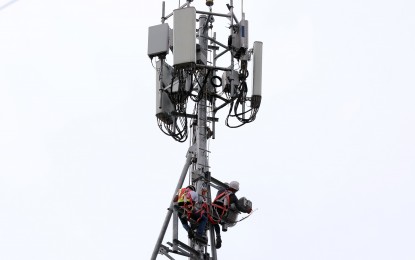 MANILA – The Philippine Chamber of Commerce and Industry (PCCI) has reiterated its call for better internet services in the country by passing more legislative reforms.
In a webinar Tuesday, PCCI president George Barcelon cited that legislative measures such as the Open Access in Data Transmission Act, Rural Wired Connectivity Development Act, Spectrum Management Act, Better Internet Act, and the Satellite-Based Technologies Promotion Act can facilitate the improvement of better internet connection in the country.
"Through these priority reforms, we can finally address the legal obstacles and outdated internet laws that stifle the country's ability to keep pace with its neighbors in Asean in the area of ICT (information and communications technology)," he said.
Barcelon added the current broadband speed in the Philippines according to Ookla is at 50.26 megabits per second (Mbps), or 14 times faster than the 3.6 Mbps speed eight years ago.
From ranking 108th in terms of global broadband speed in July 2020, the Philippines leapfrogged by 36 notches to 72nd place in just five months, following the "common tower" policy of the Duterte administration.
The common tower policy allows information and communications technology (ICT) service providers to share the same telecommunication infrastructures that are newly built.
Barcelon added that introducing competition in the telecommunications industry also made companies improve their services and offer competitive prices.
"Indeed, these developments show we can go beyond 'good internet', especially if there still remains 53 percent of Filipino individuals, 52 percent of public schools, and 57 percent of households unconnected to the internet," he said. "(W)e cannot go on like this or forever be left behind."
Barcelon said easing the policies by removing the requirement for a congressional franchise for data transmission service will accelerate more investments in the telecommunications industry that would further improve "good" broadband speed in the country.
"It is lamentable that in this digital age, the Philippines remains to be the lone country in the world that still needs a congressional franchise to provide data transmission service," he added. (PNA)