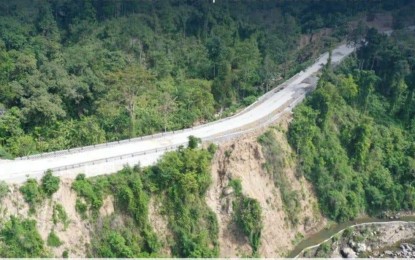 SAN GABRIEL, La Union – The two-lane access road in Barangay Bucao here leading to the tourist spot, Tangadan Falls, is expected to boost tourism in the area once fully completed.
In a phone interview on Tuesday, Department of Public Works and Highways (DPWH) La Union 1st district engineer Jose Ginete Jr. said phase 1 of the project was started in 2018 and completed in 2021.
He said the project cost amounted to PHP150.2 million with the 1.39 kilometers of road completed.
"However, there is still the remaining part of the access road leading to the Tangadan Falls for completion until 2023," he said.
Tangadan Falls will soon be more accessible to residents and tourists with the ongoing construction of an access road intended to provide a safe, durable, and convenient driving experience, the DPWH stated.
The project is under the Tourism Road Infrastructure Program with the convergence between DPWH and the Department of Tourism.
Wilma Austria, a resident of Pangasinan, in an interview said she is excited about the completion of the project as she looks forward to visiting the Tangadan Falls with her family with ease. (PNA)