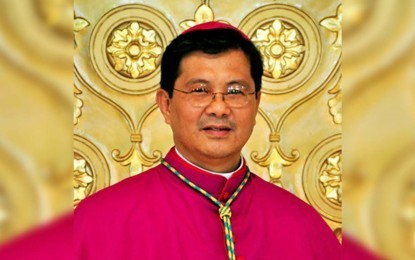 MANILA – A Catholic prelate has expressed support for the incoming administration of President-elect Ferdinand "Bongbong" Marcos Jr., and its vision of fostering national progress.
In a statement Tuesday, Balanga Bishop Ruperto Santos said he is willing to work with the new government in helping the Philippines rise from poverty, partisan politics, and other issues.
"We, especially at Stella Maris-Philippines, pray for his stable and successful tenure," said Santos, who is also chair of the Catholic Bishops' Conference of the Philippines- Episcopal Commission on Migrants and Itinerant People.
Santos also reminded Marcos to work with God as he leads the nation.
"As president-elect says that presidency is destiny, and so it is God-given grace for him to do what is best and beneficial to our country. Make God first and always work according to God's ways," he said.
He also urged the incoming president to be a responsible steward of God's creation and be a faithful leader who will lead the country to peace and a prosperous future while upholding respect for human life and dignity.
Marcos, who garnered over 31 million votes in the May 9 polls, will assume as the country's 17th President during his inauguration at the National Museum of the Philippines in Manila on Thursday. (PNA)