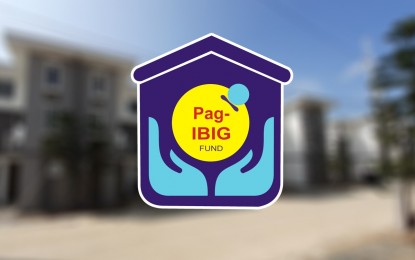 MANILA – The Home Development Mutual Fund (Pag-IBIG Fund) said Tuesday that it broke its record by releasing PHP40.41 billion in home loans during the first five months of 2022.
The home loans from January to May were 15 percent higher than the PHP35.28 billion released during the same period in 2021.
Department of Human Settlements and Urban Development (DHSUD) Secretary Eduardo del Rosario, also the chair of the 11-member Pag-IBIG Fund Board of Trustees, attributed the consistent record-high performance of the housing sector to effective policies.
"We are happy that the number of Filipino workers who are able to become homeowners through Pag-IBIG home loan programs continues to grow," del Rosario said in a statement.
"Our consistent performance also indicates that the home loan policies have been effective, and we expect that these would continue to enable even more Filipino workers to have decent and affordable homes in safe, sustainable, and resilient communities," he said.
The five-month worth of loans financed the "acquisition and construction" of 36,865 homes, 5 percent higher than the 34,979 homes financed during the same period last year.
Of the total, 6,787 or 18 percent were socialized housing units, now owned by members in the minimum and low-income wage brackets.
Should the current trend hold, the Fund expects to release at least PHP105 billion in home loans by the end of the year. (PNA)