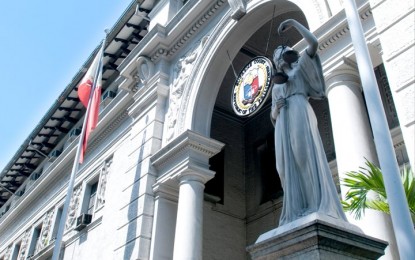 MANILA – The Supreme Court (SC) suspended a lawyer for six months for forum shopping after he filed a petition before the Court of Appeals (CA) despite an earlier ruling by the appellate court which had become final.
In its decision made available on June 22, the high court suspended lawyer Ronald L. Brillantes after finding the latter guilty of violating the rule on forum shopping and the lawyer's code of professional responsibility.
Forum shopping is the act by a party of filing multiple similar actions before different courts in the hope of securing a favorable judgment in one.
The administrative complaint against Brillantes had been filed by heirs of the late couple Justice Samuel F. Reyes and Antonia C. Reyes, arising from Brillantes' acts in a case for quieting of the title of property initiated by the couple in 2005 against Brillantes' clients, spouses Florencio and Felicitas Divina.
An action for quieting of title is defined as a remedy that determines the respective rights of conflicting claimants to a parcel of land to dissipate every cloud of doubt over the property and to stop the one who has no right over it from disturbing the real owner.
The court said Brillantes "effectively violated the rule on forum shopping" when he filed an annulment petition with the CA to secure a favorable judgment for his client despite the finality of an earlier CA decision dated January 20, 2010.
The 2010 CA decision had become final and executory on February 16 of that year and affirmed the 2006 decision of the regional trial court in favor of the Reyes couple.
Brillantes was then engaged as counsel by the Reyes couple a year later on August 9, 2011 and filed a petition a month later for annulment of judgment with the CA questioning the RTC ruling.
The SC, in sanctioning Brillantes, said his admission that he relied solely on the interview of his clients "indicates that Atty. Brillantes had failed to exercise due diligence in checking the status of the civil case at hand and retrieving all relevant documents from the RTC in relation thereto".
The tribunal added the lawyer's acts of preparing and filing the annulment petition without first verifying the status of the civil case "amounts to gross negligence,". (PNA)