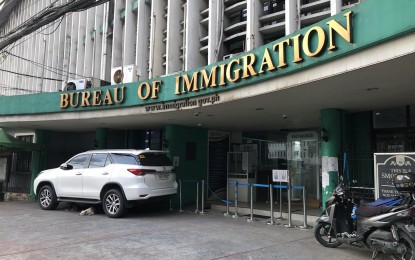 MANILA – The Bureau of Immigration (BI) on Wednesday assured the fast and smooth entry of foreign dignitaries and visitors who will be attending the inauguration of President-elect Ferdinand Marcos Jr. in Manila on Thursday.
Immigration Commissioner Jaime Morente said BI officers at the airport have already been instructed to extend port courtesies or expedited clearance to arriving visitors and facilitate their expeditious entry into the country.
"We have already put in place the mechanisms and procedures to ensure that these foreign visitors are given priority in the conduct of immigration formalities upon their arrival at the airport," he said in a statement.
He added that immigration officials have participated in meetings with various government agencies in providing security and other arrangements for the arrival and stay of the foreign dignitaries.
Part of these arrangements, he said, is the implementation of fast and easier conduct of customs, immigration, and quarantine (CIQ) formalities for the arriving delegates at the airport.
On the other hand, BI port operations chief Carlos Capulong said arrangements are already in place for the arrival of the delegates.
"We have designated special lanes that will cater to these foreign delegates and assigned a team of immigration officers who will conduct remote immigration clearance of the passengers at the airport ramp in case foreign delegates will be arriving on chartered flights," he added.
Capulong noted that among the first visitors to arrive was the US delegation headed by Douglas Craig Emhoff, husband of US Vice President Kamala Harris, who, together with his entourage arrived Tuesday aboard chartered military aircraft.
Also expected to arrive on Wednesday is the delegation from China led by Vice President Wang Qishan via a chartered plane.
Delegates and dignitaries from Association of Southeast Asian Nations (Asean) member countries and other nations are also expected to arrive on Wednesday. (PNA)