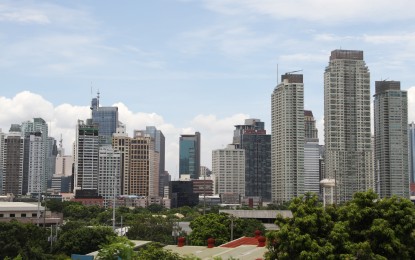 MANILA – The number of German firms operating in the Philippines saying their business is in a "good situation" has increased based on the World Business Outlook (WBO) Spring 2022 survey of the German-Philippine Chamber of Commerce and Industry (GPCCI).
About 47 percent of the surveyed respondents said the current situation of their business in the Philippines is "good", higher than the 32 percent in the previous WBO Fall survey in 2021.
Around 43 percent of the German firms here considered their business situation in the Philippines "satisfactory".
In the WBO Spring Survey 2022, there is a significant decline in the number of enterprises that said their business is currently in a "bad" situation.
From a high of 36 percent in the Spring and Fall survey in 2020 to 29 percent in Spring 2021 and 20 percent in Fall 2021, those who considered their business is in a "bad" situation fell to 10 percent in the latest poll.
"The improving situation of the pandemic in the Philippines is evident with the low case reports and relaxed business restrictions, this is felt by the German business community in the country," GPCCI executive director Christopher Zimmer said in a statement Wednesday.
Firms that expect worse business conditions in the next 12 months further declined to 1 percent in the WBO Spring Survey 2022 from 3 percent in the Fall 2021 survey.
About 55 percent are optimistic about their business operation over the next 12 months, while 44 percent expect their business to maintain the same condition.
"We also have observed an uptick in investment interest which shows the optimism of companies involved in German-Philippine business relations," Zimmer added.
German firms in the Philippines also cited top implications of the Russian invasion of Ukraine on the economy. These included higher cost of energy and raw materials, problems in logistics and supply chain, and lack of raw materials and goods.
"Most businesses are reeling from the impact of the Russian-Ukraine war since many European countries are heavily dependent on Russian energy imports. The sanctions that have been imposed because of the outcomes of the war have resulted in significant energy price increases and supply chain disruptions globally," GPCCI president Stefan Schmitz said.
With these challenges brought by the geopolitical developments, German companies here said their top three risks for the next 12 months include the prices of energy, prices of raw materials, and exchange rates.
"We look forward to working with the incoming administration to address these issues and to partner in fostering economic growth in the country," Schmitz said.
The WBO Spring 2022 survey was participated in by 81 companies. (PNA)