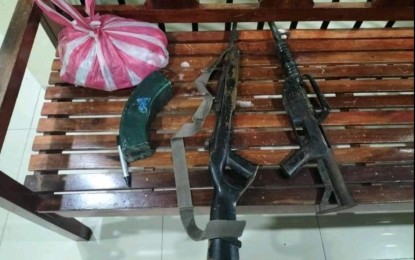 ILOILO CITY – A high-ranking official of the Communist Party of the Philippines-New People's Army-National Democratic Front (CPP-NPA-NDF) was convicted of murder perpetrated over four decades ago.
A Taguig City Court found Concha Araneta alias Maria Concepcion Araneta/Chacon/Jojo/Etang guilty for the death of Metodio Inisa on the night of September 18, 1975 in Sitio Agbanuod, Barangay Panipiason, Madalag, Aklan.
Araneta is the Deputy Secretary of the Regional Party Committee in Panay of the CPP NPA NDF, 3rd Infantry Division Public Affairs Office officer-in-charge Capt. Kim Apitong told the Philippine News Agency (PNA) on Wednesday.
"The court finds that the prosecution was able to prove the guilt of the accused Araneta beyond reasonable doubt for the crime of murder," based on the 16-page decision of Taguig City Branch 266 Presiding Judge Marivic C. Vitor dated June 21, 2022.
The judge sentenced her to suffer reclusion perpetua and was also ordered to pay the heirs of the victim a total of PHP300,000 as civil indemnity, moral and exemplary damages.
Inisa was said to have been killed in full view of his relatives after he allowed a member of the Philippine Constabulary to temporary rest in his house.
Araneta was arrested by the military in 1985 but was released from detention at Camp Delgado in Iloilo City as she then was labeled as a political prisoner and supposed to undergo house arrest but escaped.
She was again apprehended in August 2015 but temporarily released in 2016 to join the peace talks in Norway.
She remained at large following the termination of the negotiation by President Rodrigo Duterte in 2017.
Her husband, Reynaldo Bocala, also a high-ranking NPA leader in Panay, was killed in a police operation in Barangay Balabag, Pavia on May 28, 2021.
The CPP-NPA is listed as a terrorist organization by the United States, the European Union, the United Kingdom, Australia, Canada, New Zealand, and the Philippines.
The NDF has been formally designated as a terrorist organization by the ATC on June 23, 2021, citing it as "an integral and inseparable part" of the CPP-NPA created in April 1973. (PNA)