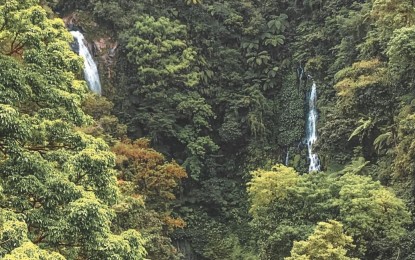 BACOLOD CITY – A flora expedition will be held in the Mt. Kanlaon Natural Park (MKNP) in July to update the database on the various plant species found inside the protected area on Negros Island.
As of Wednesday, the team led by Filipino botanist Shiella Mae Olimpos, a flora specialist of the Philippines Biodiversity Conservation Foundation Inc. (PhilBio) and a Master of Science student at the University of North Carolina-Wilmington, has been gearing up for the project.
"I'm very happy that Shiella will lead this initiative. She is a PhilBio staff and her thesis is about the Mt. Kanlaon flora," PhilBio president Errol Gatumbato said in an interview over the Provincial Capitol's Radyo Negrense.
Gatumbato, the pioneering protected area superintendent of the MKNP, said surveys have been done in the past but no extensive undertaking that focused on the flora inside the MKNP.
The natural park is one of the 18 centers of plant diversity in the Philippines identified by the Threatened Plant Unit of Kew, England.
Two types of grass – the Isache vulcanica and the Miscanthus depauperatus – are considered endemic or can only be found in Mt. Kanlaon, according to the Guidebook to Protected Areas of the Philippines published by the Biodiversity Management Bureau of the Department of Environment and Natural Resources (DENR).
Researchers have also found the Rafflesia, a parasitic flowering plant considered to be very rare, in the buffer zone of the MKNP.
"Mt. Kanlaon is still under study and we're hoping that through this expedition, we will know the various plant species that can be found there. Not only to record or know that it can only be found in the area, but to know their uses and how to protect them as well," Gatumbato added.
Olimpos will be joined by plant taxonomists, wildlife biologists, and foresters from the DENR, University of San Carlos, Silliman University, Negros Oriental State University, University of the Philippines, Central Mindanao University, and PhilBio. (PNA)