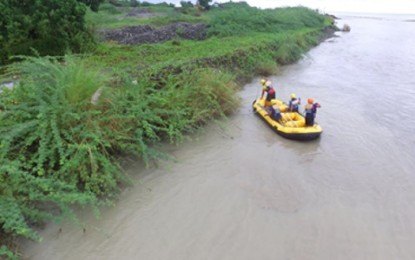 SAN JOSE DE BUENAVISTA, Antique – Search and rescue operations continue for a man who went missing after checking his installed fish trap at the Cangaranan River in Bugasong, Antique on June 26, 2022.
The missing person was identified as Ariel Solis, 55, of Barangay Zaragosa, Bugasong.
"Solis left their home on June 26 at around 3 o'clock in the morning and until now is still missing," Antique Provincial Disaster Risk Reduction and Management Office(PDRRMO) head Broderick Train, leading the operations in coordination with their municipal counterpart in Bugasong, said on Wednesday.
An advisory has been issued to all MDRRMOs in the province, including the media, to spread the information, especially among the people living on the coastline.
"Those who happen to see the missing person are encouraged to report to the Bugasong MDRRMO, police or the PDRRMO Operation Center," Train said.
He said that Solis is believed to have drowned when carried by the gushing river while he was checking on the fish trap as the current could be strong at that time due to rains brought by the southwest monsoon.
Train cautioned the public to be on alert for any untoward incident due to the presence of Tropical Depression Caloy.
"The province has been experiencing moderate to light rains due to TD Caloy that could induce landslide because of our saturated soil," he said.
He urged those situated in the coastal or low-lying areas to be alert. (PNA)