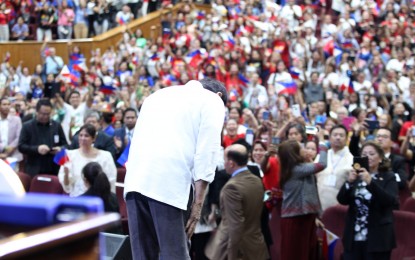 MANILA – It may have been six years since a man described as a tough-talking mayor took his oath as the country's 16th president, but supporters of outgoing President Rodrigo R. Duterte are still in awe by his personality and his administration's accomplishments.
Duterte has maintained high survey numbers, with a PUBLiCUS a Second Quarter survey describing him as "the most popular president of the post-Edsa 1 era." In May 6, Duterte admitted he is fascinated by his sustained popularity. But just what makes him so popular?
Graphic designer and entrepreneur Arvin Tan, 33, said he admires Duterte for being unapologetically brash–a trait that has also been heavily criticized. Tan said this only highlighted Duterte's "totoong tao" (authentic) image.
"What I love about him is his candidness and his humor because it makes him relatable. I feel like he's the kind of person that I would want to be friends with. He's very likeable. Malaking factor yung sense of humor niya (His sense of humor is a huge factor)," Tan said in an interview.
Software engineer Jero Pascual, 31, said Duterte's "tapang at malasakit (courage and compassion)" brand of leadership is felt by the poor that directly benefit from his administration's policies and anti-poverty programs.
"He's very down to earth. People really love him. Siguro yung nga nasa taas, hindi na 'yun masyadong nararamdaman pero yung talagang nasa baba, yung mahihirap, sila yung nakakaalam na mayroon tayong president na talagang tumutulong sa nangangailangan (Perhaps those well off don't feel it, but the poor know that they have a president who helps the needy)," Pascual said.
Dennis Malabed, a Filipino expat living in Costa Rica, said Duterte's willingness to listen to the public is what makes him so likeable.
"Filipinos have started to feel that, finally, we have a government that actually listens, takes care of its people and creates a space where we can be law-abiding, productive, safe and proud Filipinos. President Duterte has brought the government to the Filipinos," he said.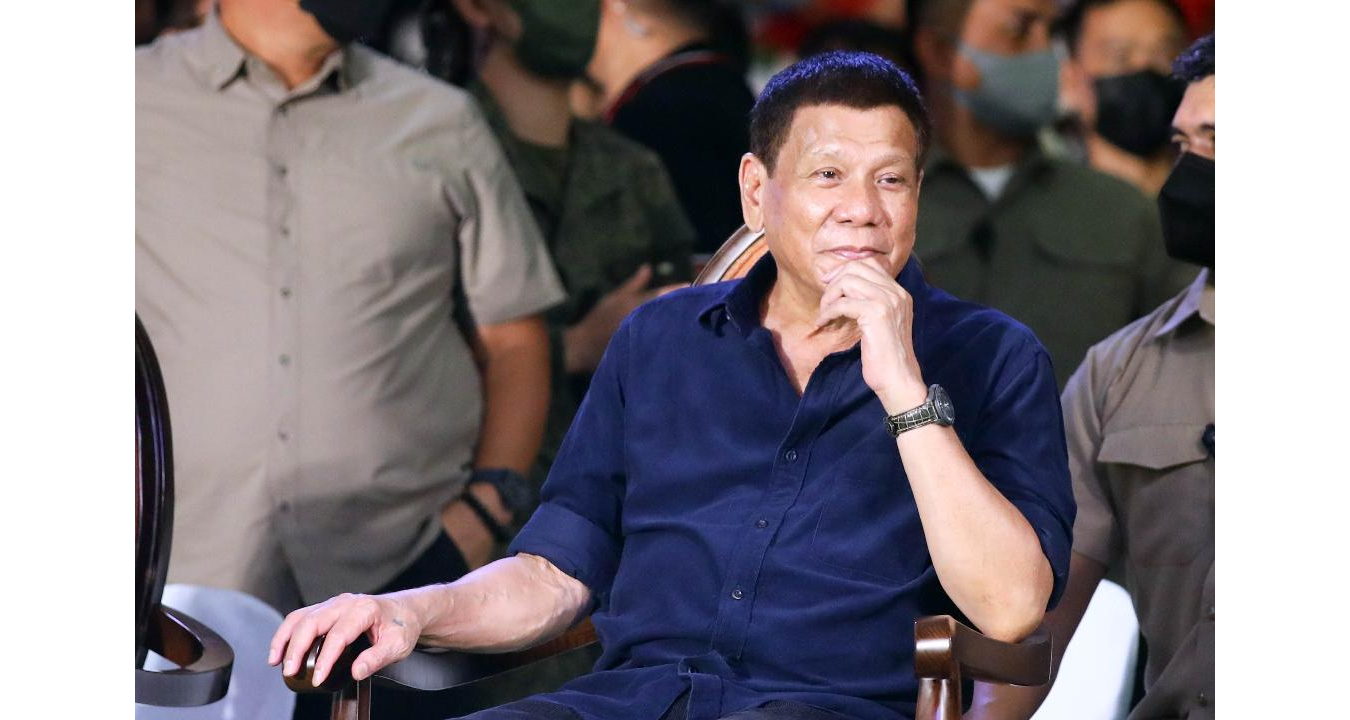 He said the Duterte administration has brought governance closer to the people through important communication lines such as the televised "Talk to the People" public address and other speaking engagements.
"There has been a paradigm shift of great governance that is now more visible, which has removed procrastinating and unresponsive leaders," he added.
Covid-19 response
Pascual said he was initially a Duterte critic, but eventually turned into a supporter after the administration managed to keep the Covid-19 infections low while managing to ease restrictions.
"Yung pakikipagkaibigan ni President sa China na dati hindi natin naiintindihan, nakikita natin ngayon bakit tayo din yung nagbebenefit doon. Kung hindi tayo binigyan ng supplies ng Sinovac, malamang isa pa rin tayo sa mga bansang nagiispike yung Covid cases (We didn't understand why the President decided to befriend China, but now we know that it was really for our benefit. If we were not given doses of Sinovac vaccines, we would be among the countries that encountered a spike in cases)," he said.
Based on the Nikkei Asia Covid-19 recovery rankings released on May 31, the Philippines was one of the nations that recorded their "best performance" for keeping the Covid-19 infections low while managing to ease restrictions.
The Philippines improved its ranking in the Tokyo-based news magazine's rankings, moving to 33rd place from December 2021's 57th place.
No longer a duopoly
Tan cited how he looked up to Duterte and his administration's efforts to shatter the longstanding telecommunications (telco) duopoly of Smart Communications and Globe Telecom by allowing a third telco player to operate in the country.
"For the longest time there was duopoly. So under his administration, at least nagkaroon ng challenge doon sa top companies na mapilitang magimprove when it comes to their services (at least he challenged top companies to improve their services)," he said.
Tan said the administration's business one-stop shop has also made the registration process easier for his small bag business.
"It was under his administration na introduce yung one-stop shop for registering a business. Natapos ko siya witihn a day and at least in one location nandun na lahat ng kailangan para maprocess yung business registration (It was under his administration where the one-stop shop for registering a business was introduced. I finished registration within a day and I could process everything needed for business registration in one location) ," he said.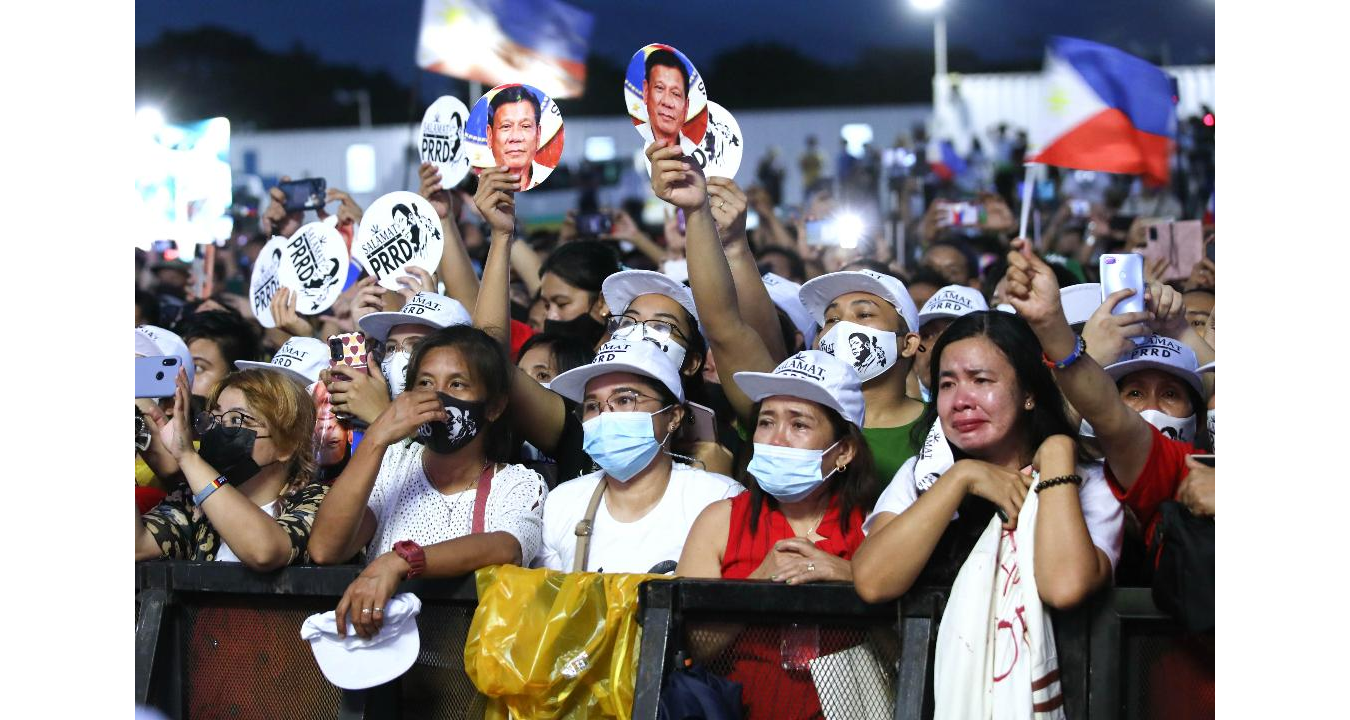 Duterte legacy
The Duterte administration may have other accomplishments under its belt, but Malabed believes that the "Build, Build, Build" infrastructure program, independent foreign policy, and the whole-of-nation approach to insurgency are the top three.
Duterte, he said, has "changed the lives of ordinary Filipinos by leaps and bounds in just six years."
"Because of [him], we have become more patriotic, stronger and prouder Filipinos. Our beloved country has become even greater," he said.
Public Information and Media Affairs chief of Bangsamoro parliament member Diamila Ramos Julius Disamburun, 27, said the signing of Bangsamoro Organic Law (BOL) on July 26, 2018, and its ratification on January 21, 2019, shows Duterte's commitment to push strife-torn Southern part of the country towards peace and prosperity.
The BOL established the Bangsamoro Autonomous Region in Muslim Mindanao (BARMM) and paved the way for a more autonomy for the Bangsamoro people.
"It established the BARMM. Dun ko makikita na (That is where we can see that) PRRD has a vision na makamit ang (to achieve) long-lasting peace dito sa bansa (in the country), not only Mindanao," Disamburun said.
As a former reporter for state-run PTV-4, Disamburun, said he had the chance personally witness how Duterte also supported soldiers in the campaign against rebels and increased their wages.
Although commuting in Metro Manila still remains difficult, Tan said the administration has worked on the massive rehabilitation of the MRT-3 rail lines, extensions of the LRT-1 and LRT-2, started the underground construction of the country's first ever subway, and established dedicated median lanes for public utility buses in Edsa.
"For the longest time, walang nag offer ng complete solution sa Edsa kung paano siya maayos pero finally ngayon nagkaroon. Nakikita mo malaki yung naging improvement (none of the administrations have offered a complete solution to fix EDSA but we have it now. You can really see improvements)," he said.
If given the chance to relay a message to the President, Tan said he would thank him living up to his promise of giving Filipinos a comfortable life and bring progress to the country.
"Thank you for serving the country. We have witnessed a lot of positive changes and you have showed that a lot of things can be done when we elect the right people. I want to thank him for leaving the presidency with so much promise and we can only hope for continuity in the next administration," he said.
Duterte will step down from office by noon of June 30 and will be succeeded by President-elect Ferdinand "Bongbong" Marcos Jr. (PNA)