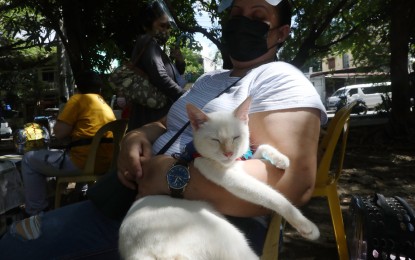 NAGA CITY – A pet owner will face a maximum penalty of imprisonment of not more than a month or be fined PHP5,000 or both for failure to bury the remains of a pet in the designated resting place.
The penalty forms part of the provisions contained in the approved Ordinance 2022-042 of the City Government of Naga that aims to prevent dead animals to be thrown in the trash, a situation that can compromise public health.
Based on the ordinance, the following acts constitute illegal or improper disposal of a dead animal: Throwing it along the roadside, in the river, setting it on fire or burning it, dumping it in the trash or garbage area, burying it without clearance from the barangay hall that has jurisdiction over the place where burial will be made.
For this purpose, the village leader shall coordinate with the City Veterinary Office.
Authored by City Councilor Joselito S.A. del Rosario and City Youth Councilor Francine Majella R. Papa, the measure mandates the establishment of a pet park and cemetery in the city, provides guidelines for its implementation, and prohibits improper disposal of the remains of dead animals.
The pet park, a place where pet animals may freely roam, is located at the Naga City Civic Center, which is up for improvement.
Meanwhile, the location of the pet cemetery has yet to be picked from among the recommended sites. The committee on pets and cemetery, headed by the City Veterinary, is expected to present to the city council within two months the site where the proposed pet cemetery will be constructed.
Del Rosario, head of the committee on public utilities at the Sangguniang Panlungsod, observed the increasing number of dogs and cats in the city, both domesticated and stray.
"In more practical terms, a pet cemetery provides a venue for disposing of small creatures like cats and dogs that can also be victims of accidents, or for small animals, stray or not, for one reason or another, need to be humanely terminated and buried," he said in an interview on Thursday.
"What is clear is that we do need a place where, in the event of their pet's demise, owners bury them in a manner that is sanitary and allows them to properly grieve for their beloved wards," he added.
First offense, the ordinance calls for community service for 10 days to be supervised by the barangay where the offender resides; second offense will be a fine of PHP300 and/or imprisonment of not more than 15 days or both, at the discretion of the court; third offense will be a fine of PHP5,000 and/or imprisonment of not more than a month, at the court's discretion. (PNA)