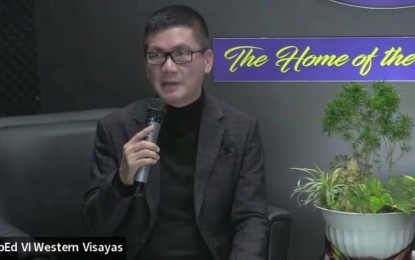 ILOILO CITY – The Department of Education (DepEd) in Western Visayas (Region 6) will conduct a study that will look into the learning gaps in the region due to the health pandemic as schools prepare to open next school year.
"There are divisions that have contextualized ways of assessing to find out learning losses. But for this coming school year, I will ask the Policy, Planning and Research Division to take the lead, that we will conduct our research," said DepEd Regional Director Ramir B. Uytico in an interview on Thursday.
Uytico added that the region did not pursue a unified assessment for all 21 divisions this school year since they have their own approaches and strategies amid
the pandemic.
He said it would be difficult to conduct a study when learners are still at home and they were unsure if the children, not their parents, were the ones answering the modules.
The DepEd official is looking to come up with a clear picture, know the losses and determine how to address the gaps through the proposed study.
In a virtual press conference on Wednesday, Silay City schools division superintendent Ferdinand Sy said an assessment of their learners on how far they understood their lesson showed higher results when they were in school than when there was no face-to-face interaction.
Passi City schools division superintendent Jesse Gomez, in the same conference, said that come July 7, 2022 they will be looking into the result of their qualitative research on the learner's extent of retention that will serve as a basis for identifying interventions that would assist students while on home learning.
He said there are a lot of interventions for the face-to-face but there were none to help learners in the absence of teachers.
Guimaras schools division superintendent Roselyn Palcat said their comprehensive rapid literacy assessment using the regional unified numeracy test for the school year 2021-2022 showed "evident" learning losses.
She added that 34 percent of the kindergarteners have poor alphabet knowledge skills, 32 percent of Grades 1-3 have poor word recognition skills and 20 percent of Grades 4-6 have poor comprehension skills.
At the end of school year 2021-2022, DepEd data showed that 1,351 schools in the region were able to implement their face-to-face classes.
Of the 5,055 schools all over the region, 2,451 public and 201 private schools have been nominated or have passed the school safety assessment tool but were unable to open their face-to-face classes since the school year has already ended. (PNA)