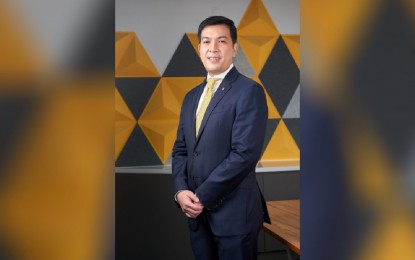 MANILA – The Bangko Sentral ng Pilipinas (BSP) is expected to announce a more aggressive key rate hike in the coming months to help temper not just the accelerating inflation rate but the peso depreciation as well.
In a virtual briefing on Thursday, Sun Life Investment Management and Trust Corporation (SLIMTIC) president and chief investment officer Michael Gerard Enriquez said the central bank has been criticized as being behind the curve vis-à-vis the large jumps in the Federal Reserve's key rates, among other central banks.
The BSP's key rates have been hiked by a total of 50 basis points, at 25 basis points each last May and this month, which monetary authorities said were made to help address acceleration in domestic inflation rate and was provided leeway by the continued recovery of the domestic economy.
After a total of 200 basis points reduction in 2020, which is part of the BSP's pandemic-related measures, the central bank's overnight reverse repurchase (RRP) is now at 2.5 percent from record-low 2 percent after the rate reductions two years ago.
On the other hand, the Fed funds rates have been increased by a total of 150 basis points since last March to help temper US' four-decade high inflation rate.
Enriquez said Philippine monetary officials need to weigh so many things in its tightening move since a faster-than-expected rate jump might negatively impact on domestic growth.
Asked if 50 basis points rate hike would hurt the domestic economic recovery, he said this level "may be able to calm investors."
"I don't think a 50 basis points will really hurt the economy because we are coming from a low interest rate environment," he added.
Enriquez forecasts an 8.2 percent full-year output for the domestic economy this year, within the government's 7-9 percent assumption for this year.
Growth, as measured by gross domestic product (GDP), in the first quarter of this year expanded by 8.3 percent, an improvement from quarter-ago's 7.8 percent and a reversal from the -3.8 a year ago.
Enriquez expects the second quarter output to post lower figure due to the impact of higher inflation rate but expansion is seen to be higher in the third and fourth quarters. (PNA)