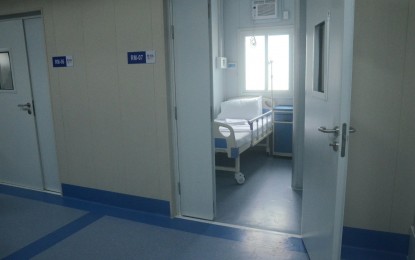 MANILA – A lawmaker on Friday filed several measures to strengthen the country's health system and build its resilience amid the ongoing coronavirus disease 2019 (Covid-19) pandemic.
During the first day of the filing of measures that ushered in the opening of the 19th Congress, Quezon Rep. Keith Micah Tan filed House Bill 281, which seeks to modernize the country's public health emergency preparedness and response capabilities.
The same measure proposes the creation of the Center for Disease Prevention and Control (CDC), which will serve as the principal agency mandated to develop and apply communicable disease prevention and control initiatives.
He also filed House Bill 282 seeking to establish a virology research institute in the Philippines, which shall serve as the premier research and development institute in the field of virology, encompassing all areas in viruses and viral diseases in humans, plants, and animals.
"We need to enact urgent measures to foster the institutional capacity of the health sector to lead the prevention, detection, and response to public health events and emergencies, especially because the country is still in the middle of the pandemic," Tan said.
He also proposed the stockpiling of strategic and critical drugs and medicines, vaccines, devices, and materials for public health emergencies under House Bill 284; and the creation of a medical reserve corps to enhance the capacity of the country's health system in times of health crises under House Bill 285.
He noted that all of these proposals were passed by the House of Representatives in the previous Congress but were not acted upon by the Senate.
He also filed bills authorizing the Department of Health to administratively set and approve the authorized bed capacity of its hospitals to hasten the efficient delivery of health services, including the expansion of the coverage of the immunization program and the institutionalization of the National eHealth System. (PNA)