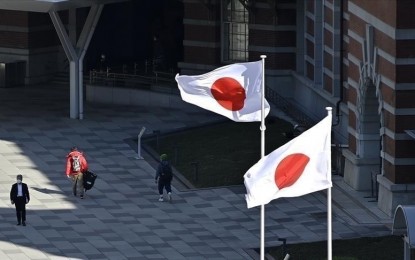 MANILA – A delegation from the Philippines' creative industry is in Japan to explore opportunities with local players, the Philippine Embassy in Tokyo said Friday.
The 36-member group, which is in Japan from June 24 to July, is the first Philippine business delegation to visit the Asian nation since the pandemic struck.
Embassy Chargé d'Affaires Robespierre Bolivar said business matching sessions with major Japanese gaming and animation studios have been conducted, including a reception with Kadokawa, Nintendo, Goodpatch Inc., Altplus Inc., Active Retech, Katomasa Inc., and SpiderPlus & Co.
The delegation also attended Content Tokyo, a comprehensive exhibition consisting of five specialized trade shows related to licensing, production, ad creative and marketing, creative industry, and advanced digital technology.
Included in their itinerary are site visits and meetings at the Asean-Japan Center, Creek & River, Tokyo Anime Center, and NTT Art Technology Museum.
Citing James Lo, president of the Game Development Association of the Philippines, the embassy said Filipinos play games frequently, spend at least 91 minutes using game consoles, and prefer mobile devices for online gaming.
Currently, the revenue for mobile games in the Philippines is USD152 million, it added.
Meanwhile, Bolivar expressed optimism that this visit would encourage collaborative opportunities with Japanese stakeholders that would allow members of the delegation to build a platform to promote Philippine culture in gaming and animation.
"Innovation and creativity are the drivers of growth in an era where the buzzwords are digitalization and sustainability," he said during a meeting on June 29. "The Philippine Embassy supports efforts to help the creative industries grow and raise a new generation of Filipino creators, inventors, and innovators. But we must look beyond knowledge transfer and job creation and build a platform where we support the creation of our own content to promote Philippine culture and Filipino values."
Charles Kenneth Co, president of the Cebu Chamber of Commerce and Industry, talked about the aspirations of creative industry players in Cebu and wished to collaborate with counterparts in Manila and Tokyo to learn their best practices.
Co expressed his intention to emulate the Japanese ethos of bringing value and happiness through their products.
Through the embassy's Commercial Section, led by Commercial Counsellor Dita Angara-Mathay, engagement with the animation and game and development industries has been active for almost a decade. (PNA)